49 Days Left to Christmas!
As seen in the header, there are only few days left until the season of happiness and hope. Before we can even reach it, we are in the state of crisis and hardships, wherein everything is getting too hard for us. But then, no matter what, we shall never back down on any difficulties that we are facing! In fact, we should need to continue and to fight more harder in order to achieve on our dreams that we desire! That's right! It's only 49 days before Christmas!
While we got only 7 weeks left before Christmas, we are running in the 18th week of this segment here in IDS, the School Idol Festival Journal Log! Alright, let the Episode 18 begin! TA-DUN~!
PRE-EPISODE HIGHLIGHTS
Last weekend and this week, more announcements and stuffs were encountered, and they are erupting like a volcano! Right now, we got some pre-Episode highlights for you to look at and to read!
Aqours Joins Forces with the Girls of Revue Starlight!
. ✨∹∹∹∹∹∹∹∹-✨
    スタリラ
      ×
ラブライブ!サンシャイン!!
 ✨∹∹∹∹∹∹∹∹-✨

コラボ開催決定!

11/6(金)よりイベント開催!
お楽しみに!?#スタリララブライブコラボ#スタリラ #スタァライト#lovelive #Aqours pic.twitter.com/68iuz4iVFm

— 【スタリラ】少女☆歌劇 レヴュースタァライト -Re LIVE- (@starlightrelive) November 3, 2020
Recently, the Aqours brand of the LoveLive! Series are teaming up with another Anime series, Revue Starlight. In the recent Tweet by the official smartphone game of Revue Starlight Re LIVE, they are going to have a collaboration event with LoveLive! Sunshine!!, or namely Aqours. This game event shall take place today, and for those who are playing Starlight in the JP Branch, enjoy getting these Aqours-limited collaboration costumes, and worn by the girls of Revue Starlight (a.k.a. the Stage Girls)! Also, there are limited Event Stories, as well as some limited Events to be made on that game! If you are a Revue Starlight fan, and if you are currently playing that game, try checking out that collab event!
What is Revue Starlight?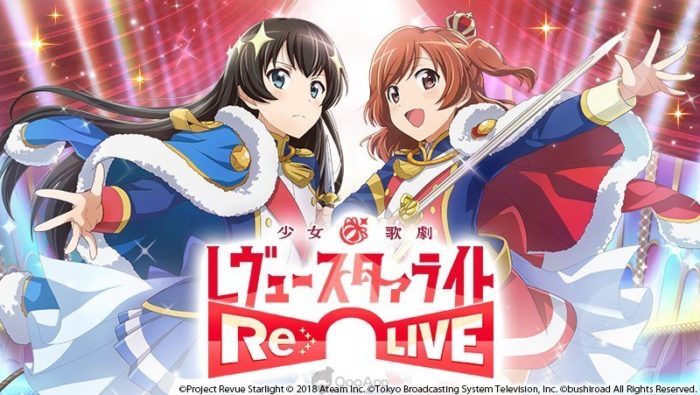 Revue Starlight (Shoujo Kageki Revue Starlight) is an Anime series produced by Bushiroad and Nelke Planning, and its Anime was produced by Kinema Citrus. It has started as a TV Anime Series which was aired in July 2018. A smartphone video game, under the name Revue Starlight Re LIVE, was released on Android and iOS systems by Ateam Inc. and Bushiroad last October 2018, just a month later following the TV Anime series' final episode.
Alright! Pre-Episode Highlights are over! Let us go now and let's see what is happening right now in the JP and Global Sides of LLSIF rhythm game, in the past weekend and this week!
JP SIDE HIGHLIGHTS
Round 45 Score Match: Aqours and the Autumn of Sports
【ラブライブ!スクフェス】

Round 45 Score Match: Aqours and the Autumn of Sports – Results

?Event Points: Rank 345 at 2,217,597 pts
?SMP: Rank 570 at 25,134 pts

Final Standing: Tier 1-1#lovelive #スクフェス pic.twitter.com/1Tj1vJws79

— いのりどんず (INORI DONZ NETWORK) (@InoriDONZ) October 31, 2020
This Event has been a wild ride for me. For this time, I shall give you the final highlights of it!
For the final highlights, there is a tip on how to get your Score Match Points going up and stable without losing it too much. Once you had reached a higher SMP, and if you are playing MASTER, there is a high chances and odds that your SMP will decrease, and you shall always be landing on the 3rd and 4th positions. At this rate, you are losing more SMP, and at the same time, you are gaining little Event Points. What I did was when my SMP is higher enough, I tried stepping down on a lower difficulty, which in fact, is my only choice left in order to settle myself down in playing harder songs in MASTER difficulty. What happens is that I am always being matched with CPU players, which in fact I got a higher chances in placing in 1st or 2nd positions in a row. Take note that the scores you make when you go against CPU players shall decide their own scores! In other sentence, your current score is just their average score. So then, I had finished all the way with a higher Event Points Ranking, despite that it is gradually decreasing when I am not playing actively when the Event duration is about to end.
The Event has been concluded since October 31st, placing me in a Tier 1-1 position once again. But then, this is my first time ever playing in the JP Side Event with a three (3) digit rank standing! What an achievement for me for the first time in four (4) years of playing LLSIF! This is the third consecutive Aqours Event that I had placed with a Tier 1 Event Points position ever since the Challenge Festival Event (Guilty Kiss Style).
NEW MODE: Live Show Arena!
There is a new mode which is now a permanent function in School Idol Festival, and can act as a new addition aside from playing in Events, and in Rhythmic Carnival! This new function is called the Live Show Arena (Live Arena)!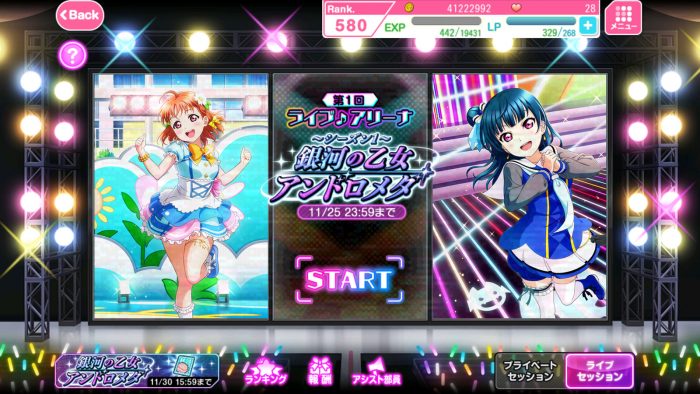 This new function in LLSIF, as seen and demonstrated in the October 31 live stream of the second part of the SIF Series Thanksgiving 2020 Online, has been implemented ever since after the patch update on the same day at 4pm JST/UTC+9. This new mode has been also made available since Version 8.0 Update, in which it was updated ever since after the previous Score Match Event.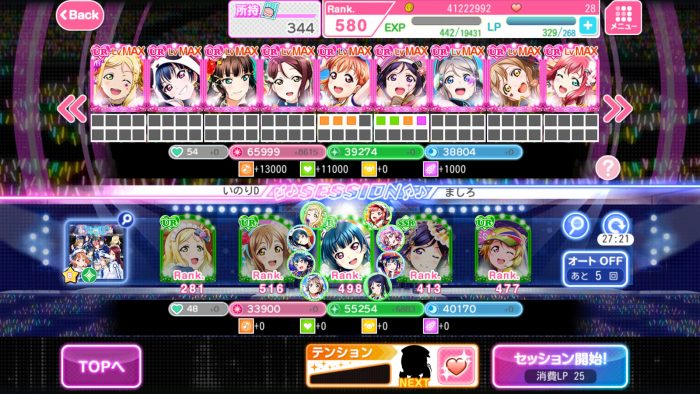 The Live Show Arena is somehow a dungeon-crawler-styled Event, in which you need to beat some School Idols along your way. And that is to play some Live Shows in order to advance into the next stage! The live stages (levels or ranks) are progressively becoming more difficult as you progress, so be careful! There is a Public Live Session, in which you can play with random players around, while the Private Live Session allows you to play with another player privately by entering a private match room number (or even a name) and you play one-on-one. Doing more Live Sessions can make you earn some rewards, like Love Gems, and some Live Show Arena Only Exclusive School Idol Skills! Use those School Idol Skills to stand up a chance against other players, as well as your play progress in the Event!
This function is indeed now permanent, and it shall be updated monthly and a new Event shall take place there! Use this opportunity to utilize everything, such as increasing your personal Player Rank, Skill Levels of your School Idols, exclusive Event URs, and many more!
So then, let me give you some other pointers on what to expect to encounter on this new permanent mode! And do note that it may come to the Global Side soon, so be prepared!
a. Live Show Arena Only School Idol Skills! (and Scouting)
【ラブライブ!スクフェス】

Alright! Something that I can use. ?#lovelive #スクフェス https://t.co/2wFu6ixCwe pic.twitter.com/uhZal70F3j

— いのりどんず (INORI DONZ NETWORK) (@InoriDONZ) October 31, 2020
They have limited scouting there in which they had introduced these new School Idol Skills that can be only used in the Live Show Arena. Scout these members to get their Live Show Arena SIS items out from them! And then, you can use them in order to play and advance through the stages inside that mode itself!
b. Live Show Arena Daily and Ranking Rewards!
【ラブライブ!スクフェス】

There are now items that can drastically raise up your base Player Rank!#lovelive #スクフェス pic.twitter.com/oqi8OyEaUs

— いのりどんず (INORI DONZ NETWORK) (@InoriDONZ) October 31, 2020
There are many categories in which you can be placed in this new permanent mode in LLSIF! Some of the categories, including your Daily Rank when you do some number of Live Sessions per day, total number of ALL PERFECTs ranking, Total Score made daily, are some to be mentioned! And those categories, you can win some items, such as some 'SSR' Skill Up Support Members, Rank Up Jewels, and even some 'item currency' in which you can use them to exchange items in the Live Show Arena Shop! In some point, you can even win an Event-exclusive UR based on your ranking depending on your Player Skill Category (Novice, Expert, Royal Expert, etc.). Of course, you shall be needing to go either Expert or Royal Expert difficulty to get that Event UR! Good luck and be victorious in this new mode (including me)!
Nijigasaki High School Idol Club TV Anime Campaign – Episode 5
【ラブライブ!スクフェス】

Nijigasaki High School Idol Club TV Anime Campaign – Episode 5

Login in all days to receive Emma SRs, as well as other exciting items!#lovelive #スクフェス #虹ヶ咲 pic.twitter.com/fnLOJ62ZjF

— いのりどんず (INORI DONZ NETWORK) (@InoriDONZ) October 31, 2020
As usual, the campaign shown above shall continue until the Anime ends its broadcast. This week's episode shall be on Emma Verde!
Ever since Episode 14 onwards, it was well explained on how to deal with these campaigns. Just read the Episodes, starting from EP14, to find out on what are the contents of these!
Round 19 Companion Match: µ's Cheering Strategy
【ラブライブ!スクフェス】

NEXT EVENT

Round 19 Companion Match: μ's Cheering Strategy

Earn more Event Points and be victorious! EXP x 5 is also present during this Event!#lovelive #スクフェス pic.twitter.com/ojoIOj4Qej

— いのりどんず (INORI DONZ NETWORK) (@InoriDONZ) November 4, 2020
In this Event, it shall feature UR Rin as the featured reward! Umi and Maki can be obtained in Scouting, and you can use them to boost up some Event Points acquisition! It is known that the EXP x 5 live show modifier is also present in this Event, so use this opportunity to raise up your base Player Rank! Be victorious and good luck!
Event highlights shall be posted here in this segment next week, so look forward into it!
GLOBAL SIDE HIGHLIGHTS
ONWARD: Party URs Collection Scouting!
【LoveLive! SIF】

Go… Hyper Mikan! ?#lovelive #LLSIF pic.twitter.com/a6g9syMmFN

— いのりどんず (INORI DONZ NETWORK) (@InoriDONZ) October 31, 2020
The Party URs are now the 'second generation' URs to collect among with the standard URs that were previously released. Starting with the previous one released (Rin and Hanayo Party URs), this shall be continuing as the time passes. Which means, more Party URs shall be scouted or be collected in the near future! And yep, this is the new normal of LLSIF.
These shall be in a format of 100-members scouting box. But this time, what you pick from that box shall be random, which means you cannot choose a UR that you want! It can be either that character, or the other one. And take note that these URs can be used as Yell Units / Cheer Units in order to increase your Event Points acquisition when you play in Events!
Round 19 Challenge Festival: Suspension and Resumption
【LoveLive! SIF】

Round 19 Challenge Festival Suspended

This is due to the errors regarding songs that appear differently (i.e. KISEKI NO HIKARU is Angelic Angel).#lovelive #LLSIF pic.twitter.com/uS7dqysjBl

— いのりどんず (INORI DONZ NETWORK) (@InoriDONZ) November 1, 2020
Since the Round 19 Challenge Festival, which is supposedly to be ongoing until November 9, has been suspended due to the issues and errors that came up during its Event run, KLab Games Team decided to suspend the Event immediately since November 1 in order to address some issues, like the songs appearing incorrectly when you do plays in the Event itself, especially on the MASTER songs on the God (Legend) and Ultimate difficulties. Some compensation items shall be delivered to all players in the Global Side as their great apologies with the Event.
The following songs that appear are different from itself. This was encountered when you play on either God (Legend) or Ultimate difficulty courses. Their music is different from the featured song title, but the beat notes were the same as in the featured song title.
KISEKI HIKARU – Angelic Angel
Kimino Kokoro wa Kagayaiterukai? – SUNNY DAY SONG
【LoveLive! SIF】

Resumption of Round 19 Challenge Festival

This is going to be a speedrun!#lovelive #LLSIF pic.twitter.com/jRmUpEZBcO

— いのりどんず (INORI DONZ NETWORK) (@InoriDONZ) November 3, 2020
As of November 4, at 9 am UTC, the Challenge Festival Event has been resumed again. But then, all of the progress, including Event Points and Score Rankings, has been reset. Since they announced that it shall be running only for at least 5 days, which is very short, this is going to be a tough speed-grinding. However, it is said that they had reduced the difficulty in gaining the Event Points rewards, as well as the completion of it.
The Round 19 Challenge Festival: Chapel Series shall last until November 9, and the results of it shall be highlighted next week! For the rest of the highlights, they shall be highlighted next week also!
Just remember that if your thumbs and fingers can't play more on Round 5, on the Ultimate difficulty, don't push yourself too hard, or you shall be ended up failing in process! Remember to play just right, and if you can't play properly and land an FC finish, especially on Harder Experts or Easy Masters, just take an hourly rest or break.
ONGOING: 2020 Aquarium Stamp Extravaganza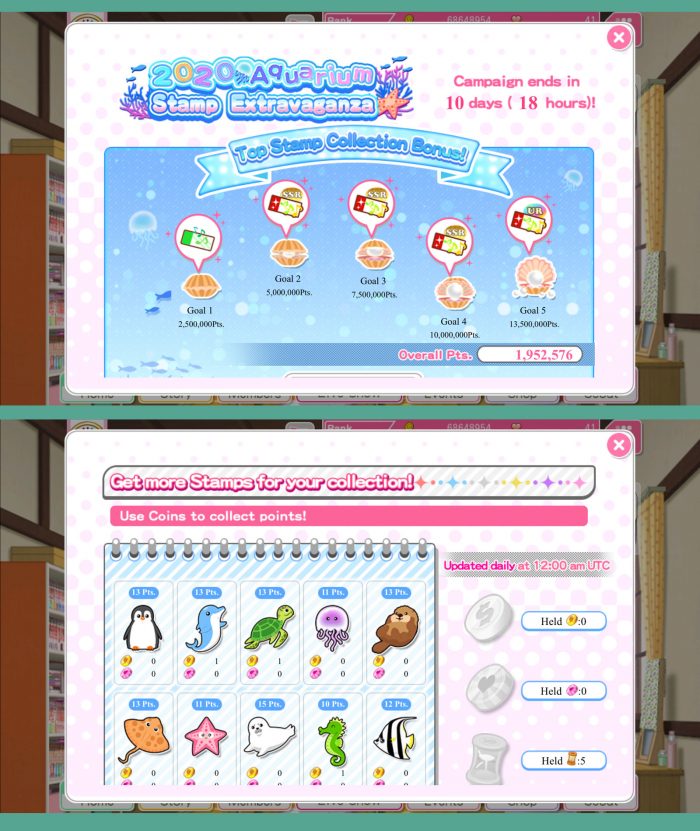 And yep, this was highlighted last week on Episode 17. Go better read that part in the Global Side Highlights of Episode 17 to know the details!
SCHOOL IDOL QUIZ CORNER
For this week's School Idol Quiz Corner, I shall be giving you the answer, as well as some little info and trivia about it!
The following correct answers are given: Kanan, Mari, Dia, and Eli.
What could be the appropriate statement or question that fits the given answers above?
A. Indicate four School Idols who are having the same height.
B. Give at least four School Idols who has a unique blood type of each.
C. Who were the four School Idols born on Winter season?
The answer is… Letter B! They have a unique blood type of each!
For the characters, let us briefly explain them!
Kanan Matsuura, Dia Kurosawa, and Mari Ohara, are the three School Idols who were found to be originally the original members of the School Idol Group, Aqours. There is a back story in the TV Anime on how did they originally formed that group, and how did they discontinue and disband, just before the true Aqours was formed as a School Idol Group. Also, when you look at their character profile, they have the different unique blood types. Kanan and Dia were born on the Winter season (December to February/March months bracket), while Mari is born on the Summer season (June to August months bracket).
For Eli Ayase, I had explained it at the last School Idol Quiz answer on the Episode 16 of this segment! She was born on the Autumn/Fall season (September to November months bracket).
Just remember and know the School Idols that you are following very well, as if there are quizzes and trivia like this, then you should have no problem in identifying these character profiles!
More SIF Series Thanksgiving 2020 Online Stuff?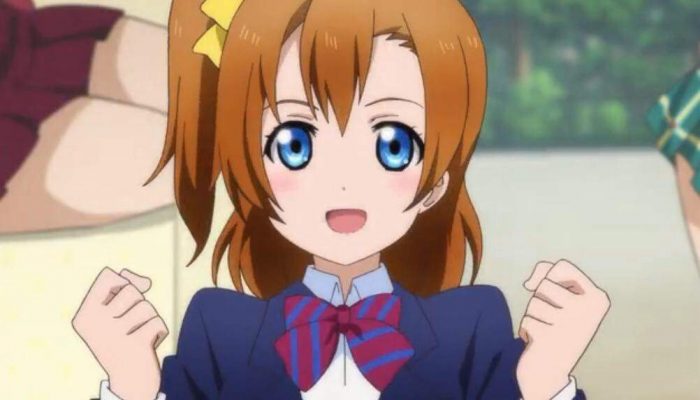 More likely, there are still more incoming this upcoming succeeding weekends! But then, the succeeding parts shall be covering more on LoveLive! ALL STARS game. So then, try enjoying hearing those more incoming announcements and updates!
LoveLive! ALL STARS Segment?
I was planning to include ALL STARS to the future SIF Journal Log Episodes on IDS, but… There are official updates across the SNS platforms! So follow them if you want updates! And yeah, I am already thinking that if I am going to add them here in the future Episodes… someday. But then, it shall depend on how active I am playing on those games!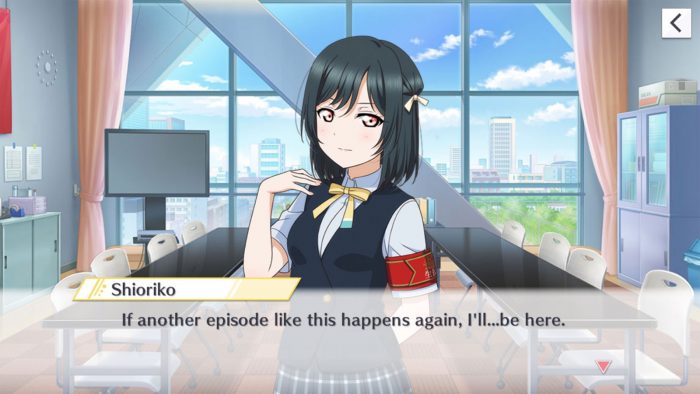 More Highlights Next Week!
And that's it for this Episode, ladies and gentlemen! Looks like we got some major news incoming from the School Idol Universe, since somehow it's already the 10th anniversary of the series itself! Everything seems to be out of control. But then, I shall be continuing to follow and monitor these updates, though I am seeing them online, yet I am not posting these in my SNS accounts (But others do). Just remember that anything that comes right in after this Episode is already published shall be highlighted in the next Episode of School Idol Festival Journal Log! Just tune-in to IDS next week for the another Episode edition! Happy weekend!
See you next week then, and cheers~