The New Normal of LoveLive! SIF
Finally, the entrance to the Dark Chapter, or otherwise the new normal of LoveLive! SIF. Welcome to the 6th Episode of this public gaming diary, or known as the School Idol Festival Journal Log! There are lots of things to expect, so don't just sit down and relax!
Pre-Episode Highlights
For the birthday celebrants this week, it will be two of them! In fact, they were celebrated already just before this episode was made. Anyway, let's start!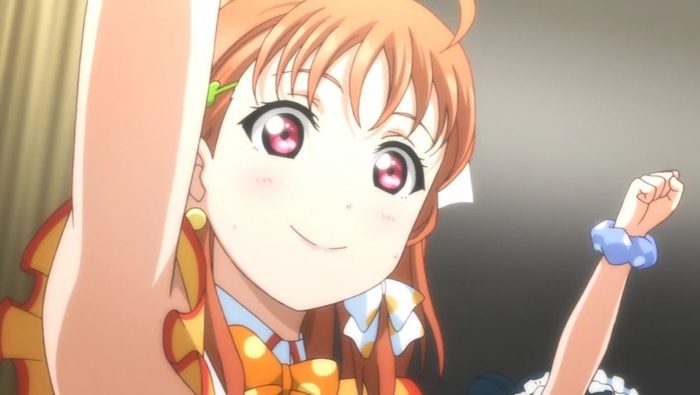 Happy Birthday, Chika Takami, the center of the School Idol group, Aqours! Yep, we have been adventuring in the School Idol World for almost four years, and it is still counting! I know that this journey is becoming more difficult as it seems, especially when the ongoing pandemic continues to annihilate the lives of people worldwide. But no matter what, you choose not to give up and to continue the fight! Once again, Happy Birthday to you, my dearest Chika!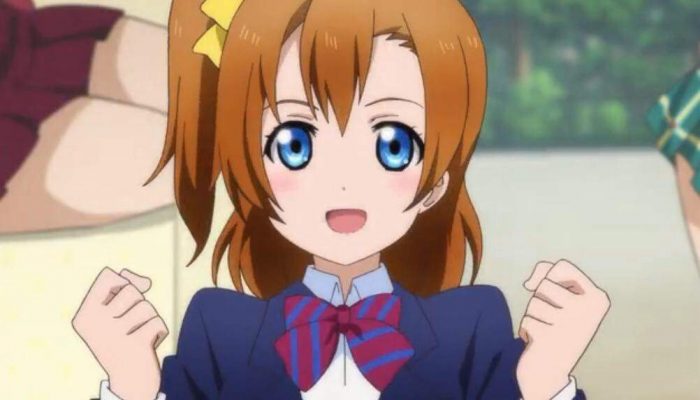 For Honoka Kosaka, Happy Birthday to you! To tell you originally, you are the one who invited me to the School Idol Universe, and I finally joined you a year after I watch your movie last 2015. It all begins with you, and then I tried to consider joining with the fandom afterward. Now that you found out your true radiance, I think it is time for you to teach the other girls of what means of being a School Idol to them. Otanjoubi Omedetou, Brave School Idol of µ's!
Mostly, the pre-episode highlights are of birthday celebrations of these School Idols above on this month. And that's it for the pre-episode highlights! Let's go to the things that encountered during the week!
JP-Side Highlights
【ラブライブ!スクフェス】

NEXT EVENT: ROUND 44 SCORE MATCH

– Featured Event UR: Hanayo
– Featured Event UR Scouting: Rin & Maki
– Secret SSR: To be revealed!

Use these Event URs to earn more Event Points, and be victorious!#lovelive #スクフェス pic.twitter.com/C3GZw73hQC

— いのりどんず (INORI DONZ NETWORK) (@InoriDONZ) August 4, 2020
The Round 44 Score Match just started last Wednesday, August 5, 2020, at 1600 hours Japan time, just right after its maintenance schedule. It shall feature Event UR Hanayo, and a Secret SSR that can be obtained by gaining more Event Points at the Event itself. So then, since it's a Score Match Event, you will have to place higher in the Score Match Points ranking, by gaining more Score Match Points when you play, instead of the usual High Score to place yourself in the Score Rankings. Same rules shall apply here just like in the previous Events, you shall need to get 600,000 Event Points to get all of the item rewards!
Also, in this Event is the Event UR Scouting for the Score Match Event, featuring UR Maki and UR Rin! These members have increased appearance rates when scouted. Scout these members in order to get more Event Points in the Event, especially if playing on Master difficulty!
【ラブライブ!スクフェス】

Don't forget the things that are sidelining along with the Score Match Event! Access the Summer Recreation 2020 banner to get some rewards using the tickets you have collected by clearing special missions!#lovelive #スクフェス pic.twitter.com/xKWTH5UkJo

— いのりどんず (INORI DONZ NETWORK) (@InoriDONZ) August 5, 2020
Also, ongoing with the Score Match Event is the Summer Vacation Campaign! You can access the event banner at your home screen by tapping it, and there you can get some rewards by using the tickets that you have collected by clearing special missions! Those special missions or goals can be easy up to difficult. Difficult missions include the landing of Full Combo in one Master difficulty song!
Before you can even access the rewards, you will first answer the question given. Questions are something like 'What could be the things to do during summer vacation?', and so on. Upon answering, you will get the access to the rewards! Once the round has been ended, you are rewarded with an item, such as the title! There are three rounds to expect. One is ongoing, and it is expected to end soon. The second and third rounds are on August 8 and 16, respectively, Japan Time. Rewards, such as some support cards, LP Recovery items, and Love Gems, can be obtained during that period in the event banner!
【ラブライブ!スクフェス】

Good news: I got the new UR Chika from limited box scouting! ?

Bad news: No more Love Gems to use for tiering the current Score Match Event… ?#lovelive #スクフェス pic.twitter.com/RDNDOGTWYL

— いのりどんず (INORI DONZ NETWORK) (@InoriDONZ) August 6, 2020
And finally, some limited scoutings will appear starting today! The limited URs of Aqours in their 'Kimino Kokoro wa Kagayaiterukai?' costumes has started just this episode was published! These individual boxes shall appear in their character ordering, starting with Chika. Also, these limited URs are an opportunity, and might not appear in the future box scouting events! Don't miss this opportunity to add them in your collection stable!
Global Side Highlights
At last, the 'prelude' Event before doing to the dark chapter or arc has been finished. So then, we are on the another campaign event, which is the Aqours 5th Anniversary Celebration Campaign! It shall be there and will act as a pre-Event campaign. Make sure to check out their ongoing Free Scouting, as well as some limited songs that are available on your B-Sides! And finally, don't forget to check out some sub-unit limited scoutings, too.
【LoveLive! SIF】

It's on! Aqours Seal Exchange shop is up! In line with Aqours' 5th Anniversary at the end of June 2020, there are lots of things to expect, including some suspecting Party URs, and the sub-units Limited Scouting.#lovelive #LLSIF pic.twitter.com/Oq71tSdBBA

— いのりどんず (INORI DONZ NETWORK) (@InoriDONZ) August 5, 2020
Just like in the JP-side, they have included Aqours URs that can be exchanged in the Seal Shop! You can use your U Seals, at least three of them, in order to get one! And finally, they were updated and refreshed with new sets every first day of the month. Use them to make your teams stronger!
【LoveLive! SIF】

Quite losing my momentum due to the 'Tanoshiine' voice when the Skill activates, and my screen and tap capability gradually lags.

Taken from KLab Games Station Episode 174 livestream, on their LLSIF corner segment!#lovelive #LLSIF pic.twitter.com/7m73DnYjlG

— いのりどんず (INORI DONZ NETWORK) (@InoriDONZ) August 6, 2020
Also, I tried joining with the folks at KLab Games Station during their livestream yesterday! At their Episode 174 of their livestream, in the LLSIF corner segment, they tried doing an exhibition Rhythmic Carnival match! At the time they had set up a room for exhibition play, my current RC match is still finishing and tallying the results. After that, I was able to catch up and I quickly entered the match room number as appeared on the livestream! Most of the time, I started to play on the Master difficulty levels, ever since I got enough practice, thanks to the JP-side of having Master difficulties on their future Events. The RC match ended, and I am placed midway along with the strong players in the Global Side, which includes some of the 'Elite' players that I have known ever since. Well, the players, whether Elite or not, can use some URs or any characters that has Max Skill Level (mostly Score Up Skills), as well as using some of the 'forbidden' SR members in order to excel in Rhythmic Carnival Matches! I hope this advice or hint of mine shall give you an idea on how!
And this is it, the spine-chilling moment! The dark chapter of LoveLive! SIF has finally begun! We shall witness the coming of it, and it shall be never the same again! On August 14, this is where the true ultimate live stage shall begin!
Episode 6 End: The Next Level
And this wraps the 6th Episode of this segment this week! When things go beyond control, so those the players in the School Idol Universe need to prepare themselves for the coming conflict. Everything's unpredictable, and we shall find out in the future days to come.
Tune-in to Inori-D Station for the next Episode of School Idol Festival Journal Log! Have a happy weekend, even in the midst of the ongoing COVID-19 pandemic! See you next week!