Yohane's Unfinished Task
This review post may contain visual and contextual spoilers. Please read at your own discretion.
Don't know on how to watch or stream this Anime show? Then check out my streaming guide page for more info!
Overview (Story)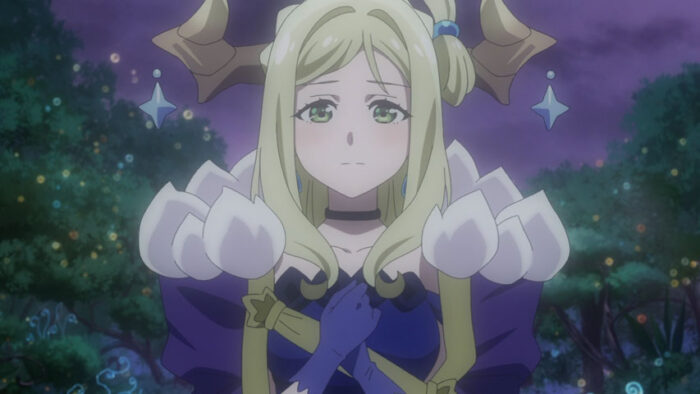 Yohane hears some info about people hearing strange sounds from nowhere. Until, they were called by the Demon Lord, Mari, who was from Washimer Island that they had visited before. Mari speaks out about a strange phenomenon that is happening around Numazu, and later talks about the sounds that resonated together.
Yohane then tries to talk to Mari about befriending her. But then, Mari seemed to be troubled on herself, and she doesn't want to go out from the island to go out with her.
Review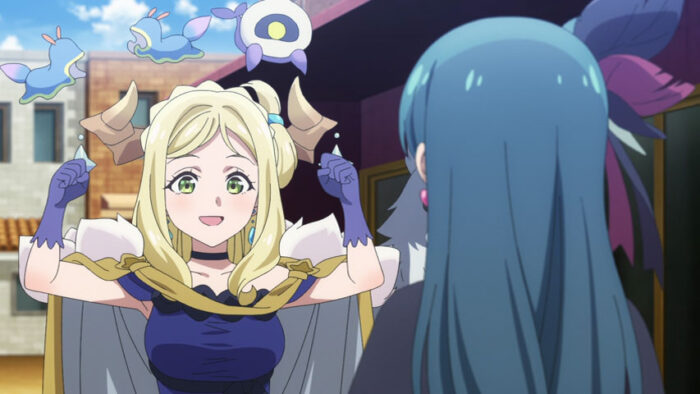 Continuing from what the third Episode, at the end, has left off, Yohane travels to the Washimer Island to talk to the lonely Demon Lord.
Let's talk about Mari this time around. She is characterized as the "cool-type" or "cool-headed" Demon Lord. While having her contrary character from her original "Mari Ohara" version, she is having a personality that is considered as "anti-social". Yep, and she is a type of girl who is considered as a "weeb", because she likes to stay indoors, and her surroundings and her room are always dark. Her voice tone is really calm, as characterized being the female Demon Lord, who is talking like an angel. Yep, a demon's voice is sometimes an angel's voice, which is a quote or saying. And that's it for Mari, the Demon Lord.
It seems that the other characters in the main cast have appeared also in between. And look at Tsuki! She is one of the characters from the Aqours Movie that originally appeared [contextual spoiler]. And of course, I can't really resist the cuteness of Ruby the Fairy here, especially when she is uttering her cute "squeak" sounds.
Okay, here goes my thoughts in this Episode. Basically, when you had reached the mid-part of the Episode (Where Kanan and others are talking), you could have an idea on how Yohane could able to put a resolve on Mari, who is a loner, and doesn't want any friends nor people. And to give some insights, Ruby (Dia's little sister) did really hinted on how did she overcome her odds when she knows that she is different from everybody else. And then, I have realized that it is just only the same to us on who really we are, and we are born differently from one another.
There are also things that I have learned from this Episode. One is that I must learn and know about that person whom I am talking to. I may be know that person, but inside, I didn't know the things about him and her. This is really represented when Mari doesn't want to go out from the island filled with darkness. And finally, there is always a time that something will eventually change us at the end, and we can't just give up and lose hope. Yohane did start from nothing or scratch. But then, what has happened to her? Because of the friends around her, Yohane is slowly changing her ways in making approach to some people, and that's one! Mari didn't really try it at first. But then, your only contextual spoiler here for this Episode would be Ruby, saying that she is "afraid of anyone", and she is always hiding.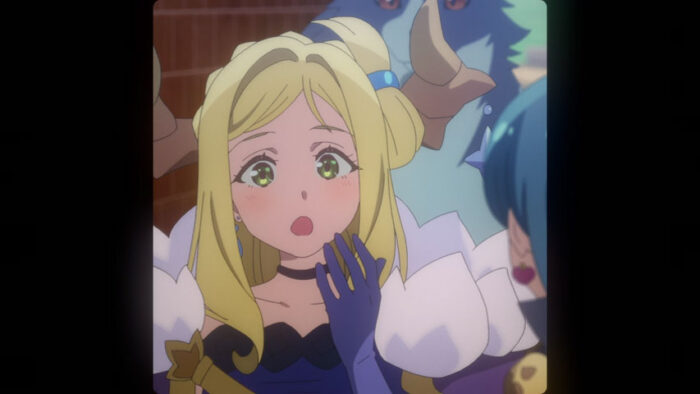 Overall, this Episode can be boring if you are not well-focused on the dialogues spoken by some people like Mari. Of course, I could really understand the deep meaning behind with Mari's own character, and that's why she is always lonely. Not only the fact that she is afraid of people, but with the people who is always making fun out of her — call it bullying in society! Otherwise, in my own rating, this Episode is fun. I just only listen and read what are the characters are saying.
My Rating: GOOD (4/5)
Series Info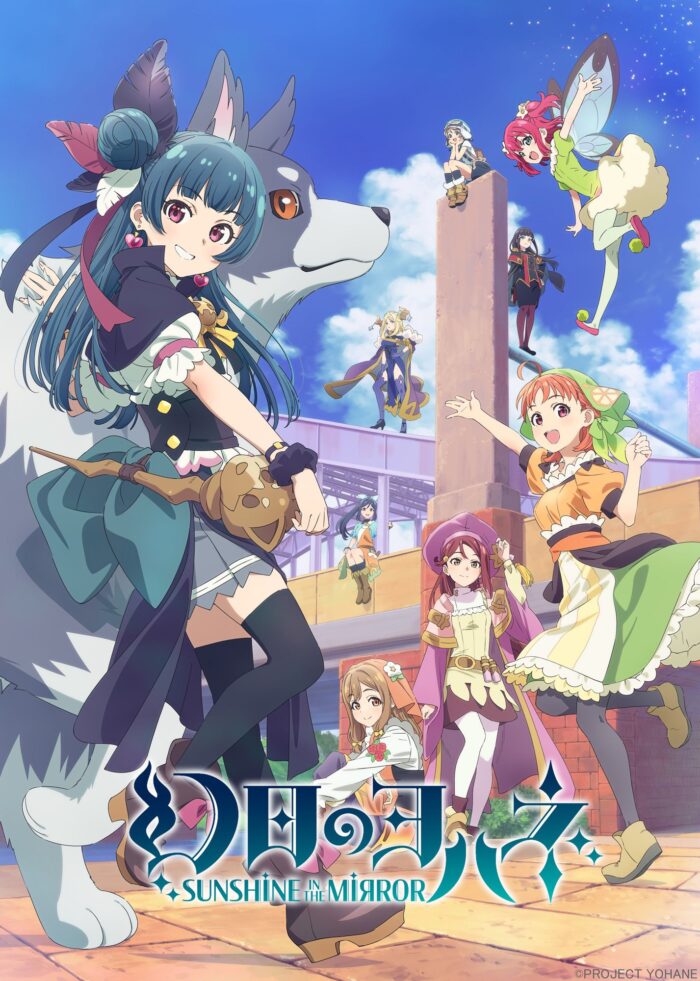 This series can be streamed on Crunchyroll (Worldwide, excluding Asia).
This Anime series premiered on ABEMA TV earlier by a week since June 25, 2023, with a Japan TV broadcast on July 2, 2023.
Series Info | Episode Reviews Archive | Streaming Guide