Finale II: The Bruises of Humiliation
This blog post may contain minimal spoilers. Please read this only if you had seen this Episode.
Inori-D Station strives to give spoiler-free Episode Reviews and Impressions in this post.
Overview (Story)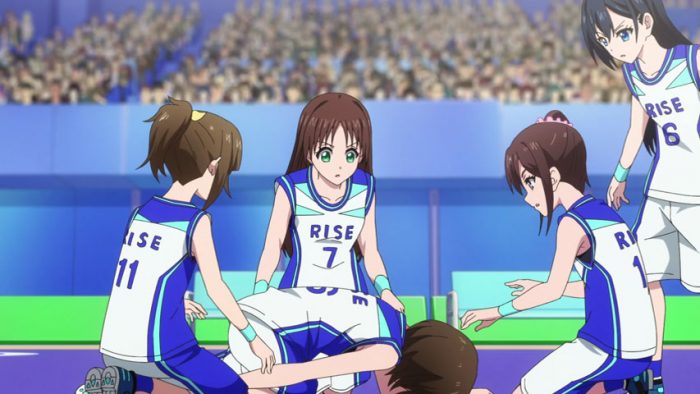 Extreme Hearts Kanagawa Finals is now commencing, and Team RISE and Team May-Bee are now facing off in a game of basketball.
They were unable to score against May-Bee in the first quarter of the game, until Hiyori got a foot injury. Despite Hiyori feeling the pain in her injured foot, she continued to play until their score gap against their rival team has become thinner.
Everyone in the play field have almost used up their stamina, and the play time is coming to a close. Will the Team RISE be able to become Extreme Hearts champion for the first time, or Team May-Bee will just repeat the history?
Review
For the Episode Review title, it is called "The Bruises of Humiliation". So called because you can be brave and reckless, and you can overcome everything. And then, you can get injuries as a result when you are pushing yourself to the limits. And the friends are already worried about you. Humiliation, in the sense that you could show everyone that you can be better, but an embarrassment can slap your face whenever you can be boastful enough. Disasters, like injuries, can sometimes happen in between, whenever we expect that we can be successful, but consequently get something bad in return.
Hazuki from Team May-Bee can be fought unmatched. Unbelievably, she is faster than Hiyori. But whoever has the brains and tactics shall be the one who is ended up overtaking the other. How about the other arena-side characters like the Team BanShee, for my instance, who were just like "commentators" in a match? Suited for them, instead of watching. And then, the rest of them are just like "add-ons", where they didn't contribute anything significant in the story.
Story is just a one hell of a full basketball match. Except, it is a fact that it's a women's basketball. There are not much of violations scenes here, like the infamous "goaltending" (not present), but a simple "defensive foul" just for once. And the Episode did once educate us with the popular "free throw", where a player should shoot two times, or even three times depending on the foul! And it seems that they had truly maximized the Episode with a full match of basketball game, though. Even, myself, is clenching my hands of what's gonna happen next!
In the end, sometimes, we should not push ourselves within the limit. Not unless when everybody around is cheering for you to go on! But remember, safety always comes first especially in sporting games. It is because not only you play in a game to win. Of course, when it is "sports", when we play, safety and priority always comes first, in order not to worsen up the injury. And what you see from Hiyori pushing herself to the limit whilst having foot injury, do not do it in your real life situations! And that is what I have learned from this Episode.
Series Info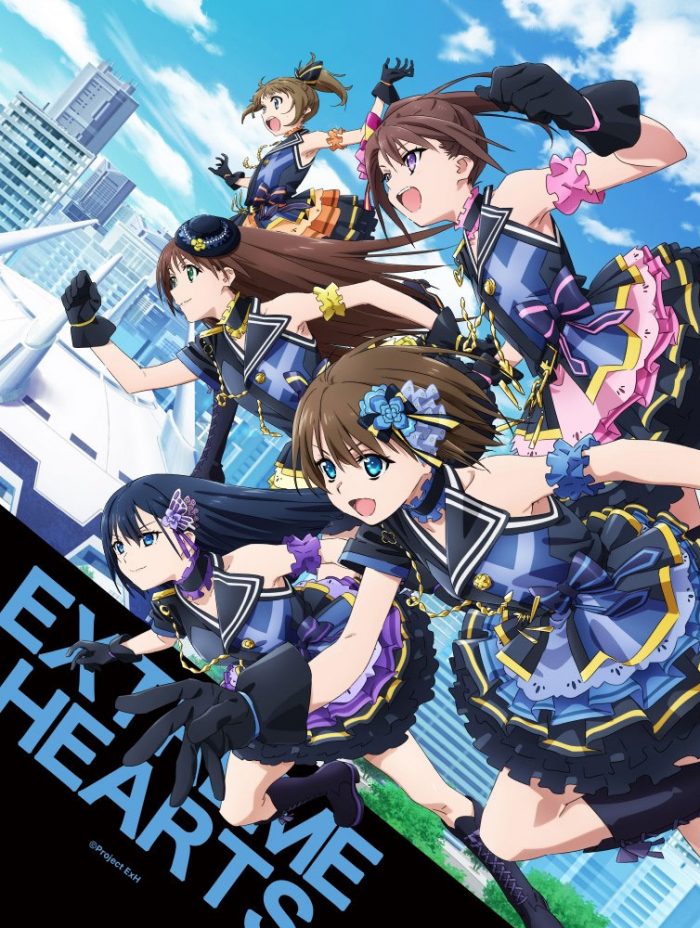 Extreme Hearts began airing in Japan since July 10, 2022 with its First Episode, and began streaming on some streaming networks worldwide.
For more info, see this page.