The Player's Grudge
This blog post may contain minimal spoilers. Please read this only if you had seen this Episode.
Inori-D Station strives to give spoiler-free Episode Reviews and Impressions in this post.
Overview (Story)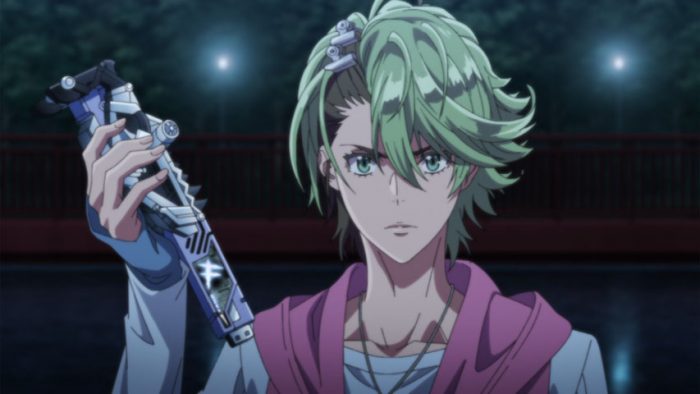 Shotaro ended up injured and wounded after a fight with the Meganeura Dopant that they had fought. Philip then speaks up and asks Monako on who's the one that is hidden behind with the Meganeura Dopant's real identity. The worst part is that the enemy knows on when she would appear on a scheduled event, as well as on when the police shall appear.
There is someone within the staff of the gaming company who tries to be an informer to that suspect, and leaks some info on when the idol shall appear on the stage. It seems that Tokime was able to discover and unravel some clues where the company producer was making himself to disappear from sight, every time when there is a live event where Monako is about to be engaged in danger.
Review
It's review and impression time!
So far, let's observe some characters here! Okay, and I am slowly referencing some character development from the other counterpart.
First, let's talk about Ryu Terui! He is Kamen Rider Accel that also transforms into a motorcycle when in combat! Though that his character didn't change here, I am just waiting for him to utter the words and battle cry, like "You don't need to ask me some questions!", and "Despair is you goal!" Basically, I haven't watched the "gaiden" series of Ryu Terui, called the "W Returns: Kamen Rider Accel", but if I got vacant time, maybe I could watch that, I guess? And it shall reveal Ryu's further character details there! And yep, he is a guy who is always straight and serious, and he can't take some jokes from other people!
Philip's character is quite observant here. And then, as I had mentioned, he can be smart and genius. But when there are times that he is angry or something, he goes out of control — something like a berserker wolf that loses his sanity. Basically, he is a calm and cool character, but loses cool when his temper got hot and running amok. But the question is: How did he get his character where he lost his control and temper, when he fights the enemies? The answer is in the Kamen Rider W TV Series, where he has acquired the Fang Memory, in which he uses to transform into "Fang Joker" form, when Shotaro got captured.
Akiko can be a nice, bubbly girl, where she is like an "idol" that can cheer a "hero" up. If she can be rough at Shotaro, and slaps him with her rubber sandals, she can be normal when she talks to Philip. And sometimes, she can give Philip some ideas, when Philip is having some hard time looking for a certain "keyword" that can eventually lead him in finding the Dopant enemy. And that's why, Philip can sometimes call Akiko a "genius".
For the story, it seems that the pacing of the action and scenes are quite slow-paced here, for me. Every details of the plot are heavily explained, but sometimes complicated to understand. And there is a part where some "ripping" parts do occur, like that scene where the little creepy bugs are chasing the characters (Notably for Tokime who is smashing off those creepy bugs!). And oops… Blood gushing out everywhere.
The story theme is basically showing on how to deal with some "bullies" or "stalkers" whenever they won't stop in attacking you with some hate speech or some sort. Every people, especially girls, can be idols who can inspire other people to reach for their dreams. However, there are some people who would become jealous at us, and they won't ever stop until were are finished — In the sense that our true colors would come out. But no matter what, there are friends and relatives who are just around to help us whenever we are in trouble.
And also, I have learned that not all of our secrets can be kept to ourselves. Sometimes, our true identities may be revealed by any means, and I know that it can't be avoided. Sometimes, it is really important that our safety always comes first whenever there is an event. And I have learned that "jealousy" can be a fatal mistake when you try to send grudges at somebody, especially with some popular people that you are following, and so on. Sometimes, there are consequences when we do those such things, and we should not involve other people to our own problems.
Series Info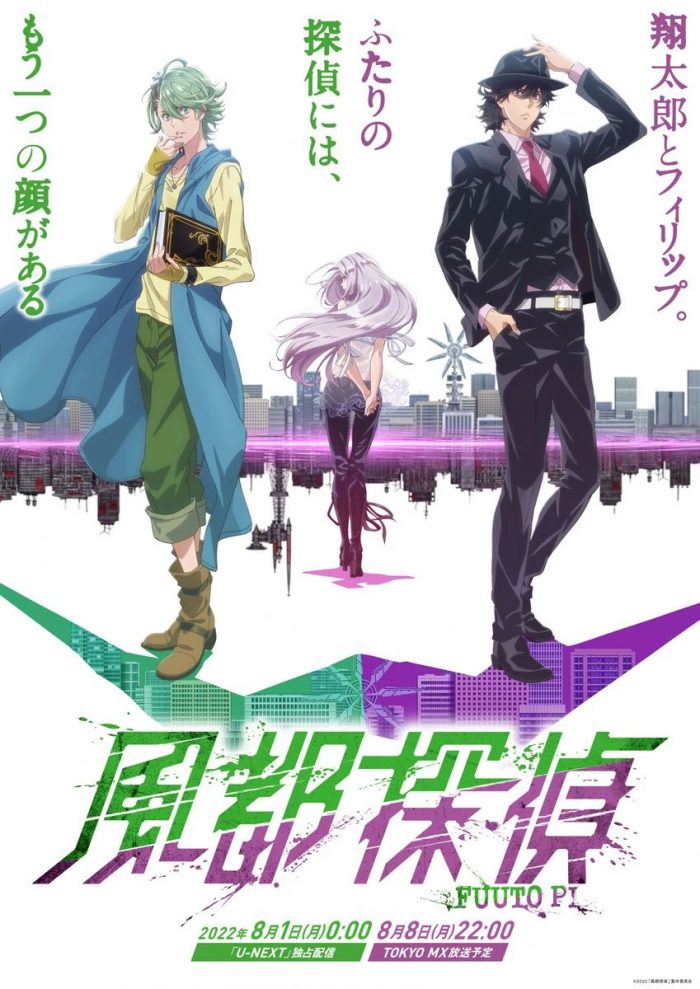 Fuuto PI (Fuuto Tantei) is an Anime series which is based from the "sequel manga series" of Kamen Rider W, a 2009 TV Tokusatsu Series.
PI in the title can be either "Private Eye" or "Private Investigators". Otherwise, it is called as "Detective".
For more info, see this page.