Nijigaku Party
This blog post may contain minimal spoilers. Please read this only if you had seen this Episode.
Inori-D Station strives to give spoiler-free Episode Reviews and Impressions in this post.
Overview (Story)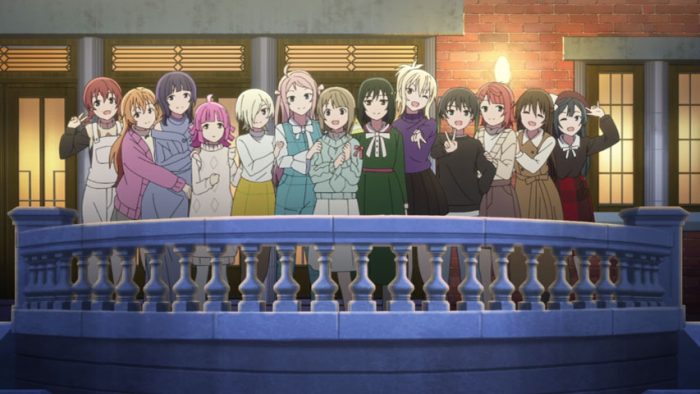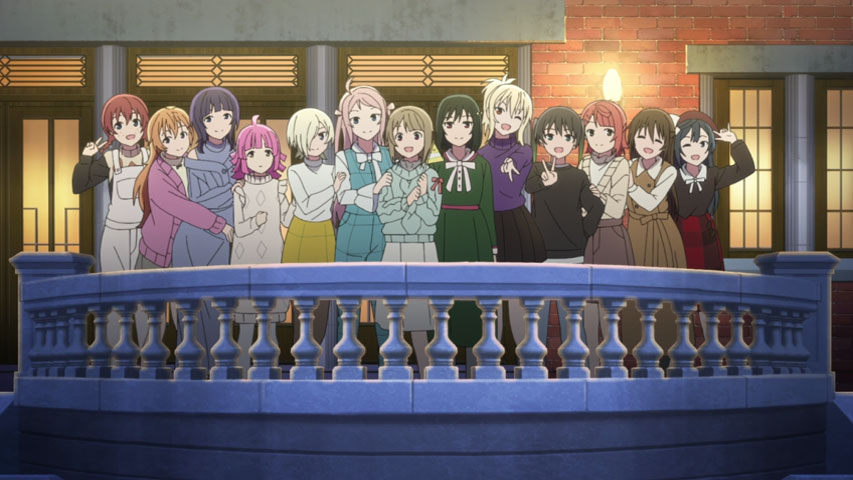 With Shioriko, Mia, and Lanzhu are new in the club, Kasumi wants to have a party with the girls in their next break of their School Idol activities. It seems that Kasumi wants to prove her "leadership" in the School Idol Club by testing their bonds and friendships by means of letting themselves to compete at various activities and games.
Whilst their competitions are getting intense as ever, Lanzhu wants to tell her feelings with everyone, and she wants to say something! Shioriko was there and asking on why Lanzhu is always worried and sad.
Review
So then, I can see that it is a Kasumi Nakasu Episode. However, for me, it is just a "filler" Episode.
And aside that this Episode being a filler, it is exactly parallel to its featured picture from its Season 1 counterpart, also on the same Episode number! You can find out by reading the Nijigaku Throwback part at the end of this Review!
And going back, let's head on to the real-deal Episode Review and Impression!
Characters. Like I said before, Kasumi Nakasu can be as cute as a teddy bear, but not if she is as angry as a wild bear with sharp teeth. Her boastful acts and being the "big head" can sometimes bring her to the point that she is always losing the fight. Well, it is just similar to Lanzhu who can act as strong, but a sad and lonely girl in the end. To tell, for me, Kasumi(n)'s weak point here is being angry and arrogant. In the sense that she is angry, she was being teased by Ai Miyashita who always calls her as "Kasukasu", instead of "Kasumin". And also, I got some two girls here whom I wanted to ship or to pair with — Karin and Mia.
Story. As I had mentioned before, this Episode is already a "filler". The reason why I call this a filler is because the plot has nothing to do with the current main storyline of the Anime. Fillers are sometimes called as "Intermission" Episodes, at the time that the production companies are thinking and brainstorming ideas for the next Episode, which shall follow after the previous one. And going back, though it's filler in form, I can learn something out of it. With the funny and slapstick comedy scenes there, I can figure out that it is really about the usual group of people who do their usual habits when going out on a trip or vacation party. And it really shows everything, and I, myself, got related instantly.
Some obvious parodies and references are used here, such as Rina developing an AR (augmented reality) game for the Nijigasaki Girls to compete on.
At the end of this Episode Review, I have learned various things in one paragraph.
The fact that you are in a group for a "bonding session" is that you wanted yourself to be closer to them, as well as communicating and sharing your own feelings at each other. Whether you are a leader or not, it doesn't matter whether you are strong or better, or weak or mediocre. The importance of bonds in every group is that no one should stand out on their own feet alone. So then, I have learned that being a "shy type" can really prevent me to tell everyone what I wanted to say or feel. It really boosts my confidence in the end, at the time when someone within my group has started the talk or session. And then, anyone can be a leader within a group. Sometimes, the weak and mediocre people within a group can be a lot more better than the leader. Basically, you have to know your limits, too, as a leader, and you should not let your friends down because you can't even do it by yourself.
Nijigaku Throwback!
Let's look upon this screenshot, which was featured in today's Nijigaku Throwback in this Episode Review!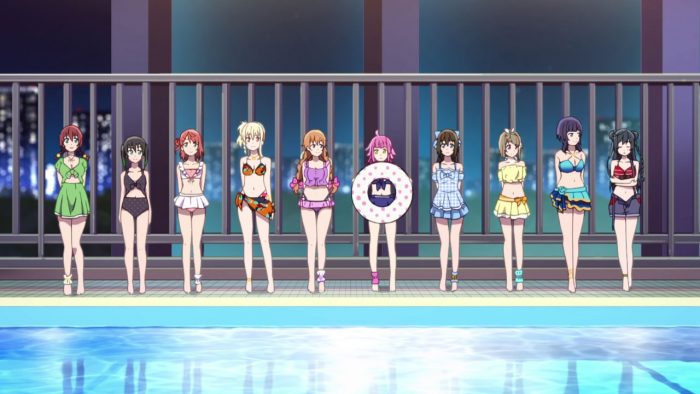 ---
When the Heroes and Idols have achieved victory over their evil rivals and enemies, this is where they do their one-time celebration of relaxation! I call this as the "Party Night".
Why I call it Party Night? Simply, you do party with a group of people, in order to celebrate something. Usually, it is done during from the late afternoons up to the evenings — until midnight! Party Night can be done in various ways, such as dancing on the dance floor, singing in a karaoke, doing "night swimming", and many others! The way on how you do Party Night to celebrate something is up to you.
Sometimes, we do not simply let our guards down when doing these occasional Party Night activities. But then, we cannot avoid in letting our enemies sneak in and they crash in our party!
Series Info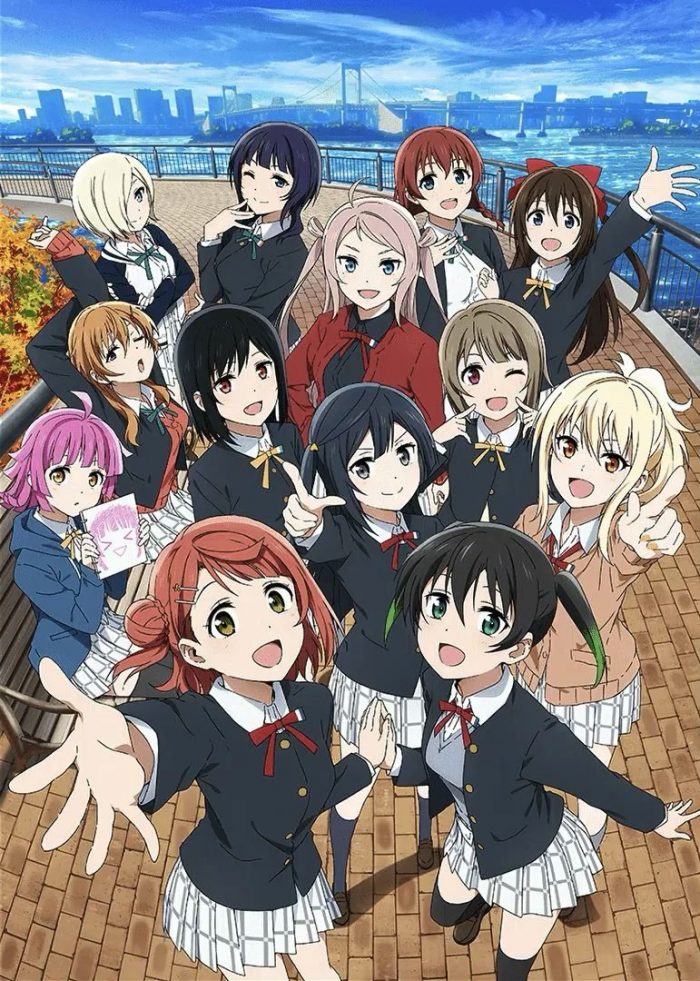 LoveLive! Nijigasaki High School Idol Club SEASON TWO has been started airing and streaming in Japan and overseas since April 2, 2022. Available in some streaming platforms (Bilibili, Crunchyroll, and on its LoveLive! Series Official YouTube channel).
For more info, see this page.