You're a School Idol and…
This blog post may contain minimal spoilers. Please read this only if you had seen this Episode.
Inori-D Station strives to give spoiler-free Episode Reviews and Impressions in this post.
Overview (Story)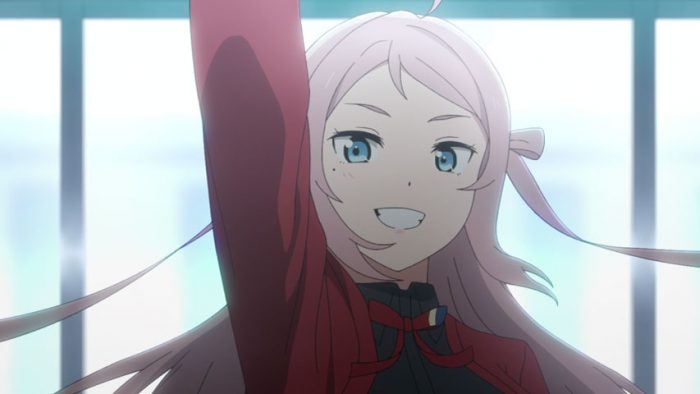 "I, Lanzhu Zhong, shall make debut in this stage as a School Idol!"
The Nijigasaki School Idols have successfully made a PV about their upcoming second School Idol Festival Event, which shall be held on the grounds of Nijigasaki. Since Yu's entry to the music course, things got busy, as well as with the other girls and clubs doing their part in setting up the school's open campus event. As the Nijigasaki High School is now handling the open campus event, which invites various students from the other schools to visit, at least two overseas students have arrived and visited the campus.
When the Nijigasaki School Idols are in trouble in setting up their PV to the public, somebody stepped in and took their place. And there's a new girl in the campus! And the name is… Lanzhu Zhong?
Review
Oh yeah!! Let's head on to the review proper!
Let's see… Since this is a new Season, I haven't managed to give some Episode Reviews for the previous Season. Sorry about that. But then, don't worry about on not having me to post those, since other Episode Reviewers hve already given those details! Maybe try reading on that instead for reference.
Wow, and the connecting story before the SEASON TWO has made me confused a bit. Basically, if you are playing LoveLive! ALL STARS game, and if you read that "connecting story" first (Shioriko Mifune becomes School Idol arc), then the story of the Season Two Anime shall take place, somehow right after that connecting story with Shioriko Mifune. I suggest you to read that Main Story part in the game, where Shioriko becomes School Idol right before Lanzhu Zhong and Mia Taylor takes over after her, before watching this Second Season.
Anyway, going to the review and impressions proper, let's see…
In their cold opening (PV), they had reused their "tuxedo" costumes, as seen from the First Season's opening animation video.
The acting of the characters looked the same as in the previous First Season, except for one thing. Lanzhu's MV part here is noticeable. Though that there are some parts which can be considered as bit "brazzen" in her MV, it has given me some vibes which reminded me about "Korean Pop Music" or equivalent. And also, I can hear her speaking some mixed Cantonese and English languages here. For her TV Anime version art, it seems that her eyes are bit far from the original game counterpart. And that's okay, since TV Anime arts are quite considerably bit off from the game. However, these are indeed something noticeable that many of us fans can even see that Anime version arts can be bit ugly than the original source. And for me, the art is just average.
For the story, I think there is no need to enumerate things which does have meanings one by one, since they can be recalled in some Bond Episodes of these girls, or in the Main Story of the LoveLive! ALL STARS game, if it happens that you are reading them.
In my end part of this Episode Review, maybe I can't figure out on what could be some situational things to learn from this. But then, to give you out some lessons part, here it goes. You must learn on how to be prepared on some things, if it happens that your current plans have screwed up or backfired. In short, you must always prepare your "PLAN B" if your Main Plan has been failed to your expectations. Plan B is also called as the "Backup Plan". Therefore, you should not create your Plan B at the last minutes right after your Main Plan has failed. Otherwise, it shall be just a "Mission Failed", for you.
Nijigaku Throwback!
We shall be featuring this new sub-segment right after each Episode Reviews! Today, we shall be featuring a bonus screenshot, which is parallel to the Anime's current season!
And guess where is this coming from?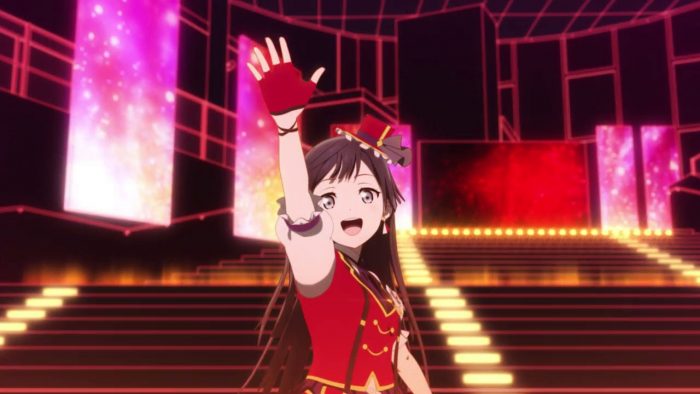 Setsuna Yuki's CHASE! is fiery and explosive, and my heart loves that! But in the end, nobody watched her live performance.
Tune-in next time for another Episode Review! Thanks for reading!
Series Info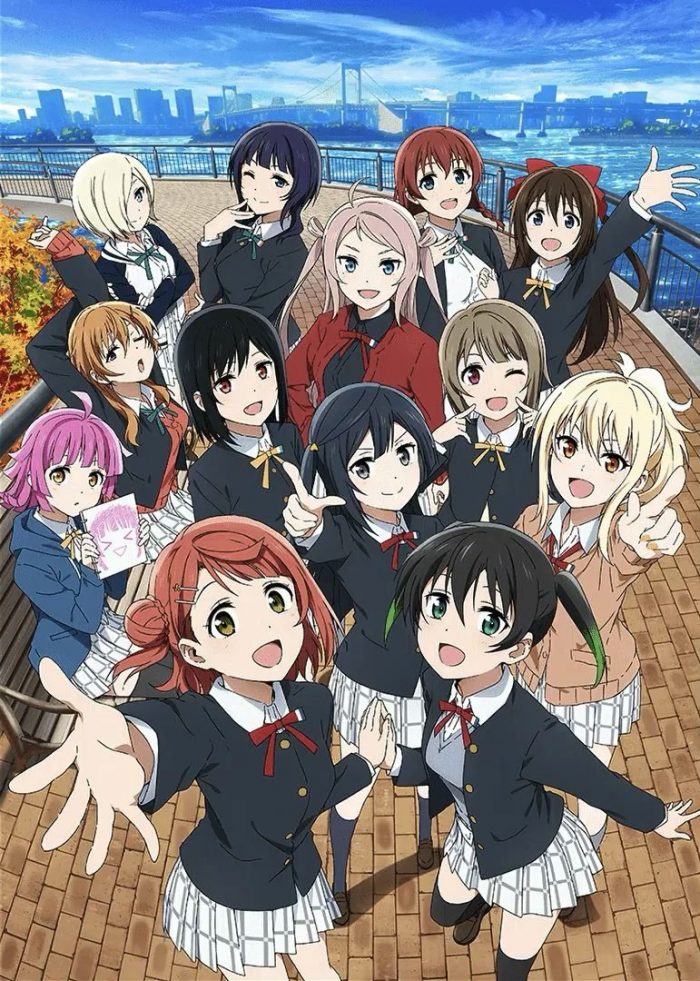 For more info, see this page.