Yohane's Self-Esteem Went Astray
This review post may contain visual and contextual spoilers. Please read at your own discretion.
Don't know on how to watch or stream this Anime show? Then check out my streaming guide page for more info!
Overview (Story)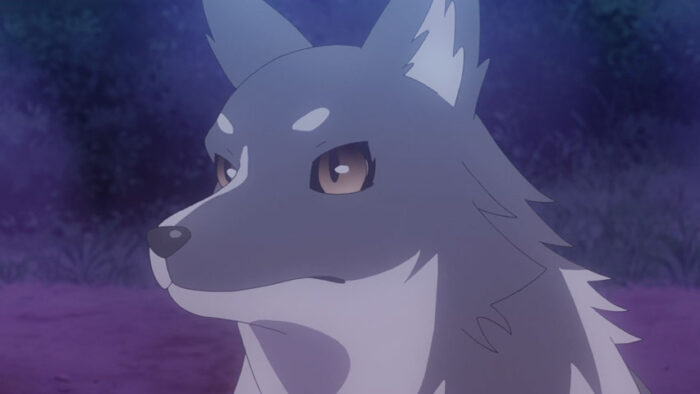 Yohane's departure party got crashed because of the strange jet-black cloud and fog calamity that engulfed Numazu in darkness. Yohane can't do anything, but to whine and become depressed on what has happened. As Yohane went astray from her self, and doesn't want to talk to everyone, Lailaps leaves.
Lailaps then searches for the staff in the river that Yohane has thrown into. Until that time, Yohane finally knows that Lailaps isn't returning back, and has made her worried. And so, her bulk of friends finally arrived to cheer her up. But then, will it be enough to remove Yohane's loneliness?
Review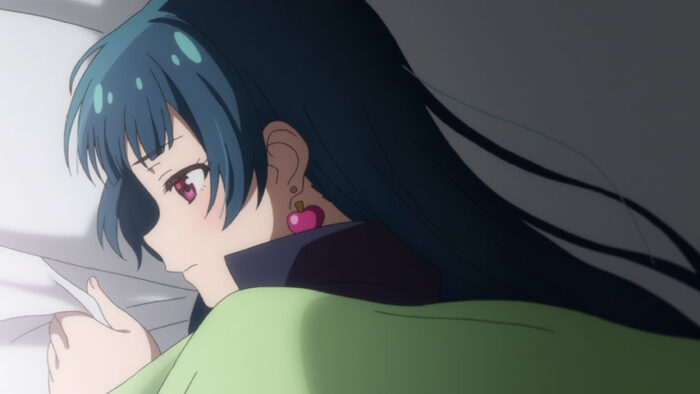 This Episode finally features some deep psychological understanding for people in order to understand what's happening. Therefore, it is really required to listen (read) what they are saying, and what they are doing. I don't really understand it from the start, but I do really get it when I had reached the middle part of this Episode, after Yohane got a mental breakdown, going astray from herself. Yep, on what I had said, deep understanding is required in order to get the point of this Episode.
HINT: For people who has watched the original LoveLive! Sunshine!! Anime, the plot is seemingly almost similar to Episode 5 "Yohane Descends". The setup would be Chika and some bulk of her friends, and the lost and depressed Yohane. Otherwise, this Episode from the original Aqours Anime shall be my basis or reference for this Episode Review.
So then, Yohane is looking great now, until she fell from the sky like a meteorite. When you looked so happy because it was successful, you then become so sad because it hit you like a dump truck. This is what I had meant about Yohane being depressed. And the understanding about it? She became so overconfident, in the point that she never expected the downsides and failures, and she is always expecting it. It is because, she relied too much on her own self, without even thinking or needing the help of others.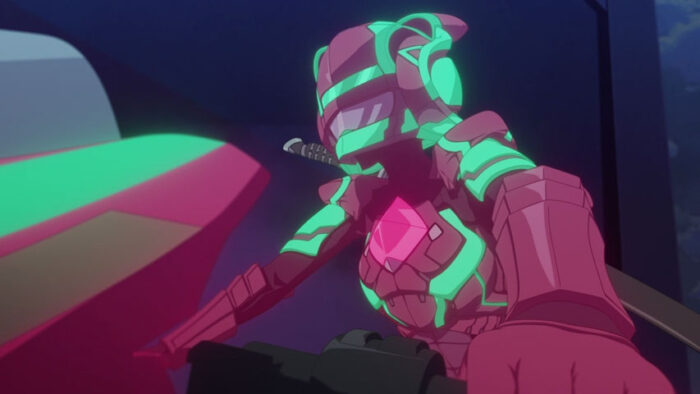 And going back to the review proper, this Episode would eventually made me excited and thrilled a bit because of the action scenes. But then, they won't last long, and they didn't go harder this time around, except with Dia doing a single, heavy lightning slash. So then, not much of action, but with some pure drama and bit comic relief, ensuing afterward in the story.
The storyline in this Episode was somehow mixed with different moods. From suspense to action, until drama, and then comedy, until it has shifted into serious drama again. But then, this Episode has given me a mixed feeling, where it can be either happy or sad. Yep, and Lailaps did really change here a bit, after it was finally dumped by Yohane, calling it a "liar" [contextual spoiler].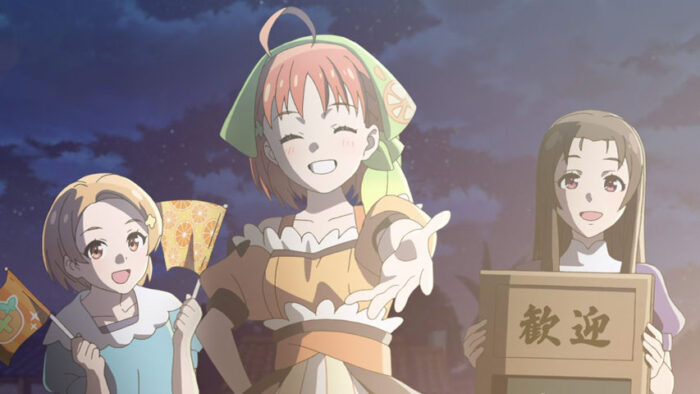 My thoughts in this Episode is quite mixed with either laughter or sadness. The laughter factor is when Chika and others did their own cheerful stage operation for Yohane, wherein I found it funny, but then it's deep sad inside. The sadness factor is that Yohane is finally showing her weakness, telling that she can't help everybody and can't do anything. Of course, we are all humans after all who are making mistakes, and nobody's perfect. But then, arguing is always a part of our relationship between friends. And finally, it's an Episode where arguing can really break friendships, and that's sad, isn't it? Seeking forgiveness can be an option, but will it be enough to heal one's heart? And going back, though sad and blue, this Episode was able to end with some problems resolved.
There are things to learn from this Episode. One is that we shall never live alone by our own self-images and self-esteem. Who were the people made you great? Of course, the people, who had followed and supported you, are the ones that made you stand up with two feet again. It is because without them, what are you now? Finally, the other one to learn here is that no matter on who we are, whether we are happy or sad, or anything, just remember that there are still few people who are able to understand your feelings, and love you as a person. It is because, every people are made with different, unique character which is different from one another.
Overall, this Episode can be mixed with happiness and sadness, wherein it can be confusing to some people to understand. Yep, and Lailaps did really give it all in order to not make Yohane be sad and depressed. But then, when this Episode can be heart-breaking a bit, how about the next Episode?
My Rating: GOOD (4.3/5)
Review Rating Summary and Breakdown
Story: (5/5) – A mixed feeling where it can be either happy or sad, depending on the mood. The cut-in comedy has well balanced the mood, as well as some action scenes that are seemingly exciting, but just mild and not heavy.
Animation: (4/5) – Some characters, especially Chika, did really their effort in cheering Yohane up, other than Dia and Ruby. Of course, the animation in the action scene is just right and just.
Insights: (4/5) – The theme of this Episode can be psychological. When you understand why this Episode can be either sad or happy is because deep down inside, there are just things that we wanted to say, but we can't say it otherwise (Call it being introvert). Overall, it is about overcoming odds of sadness and depression.
Series Info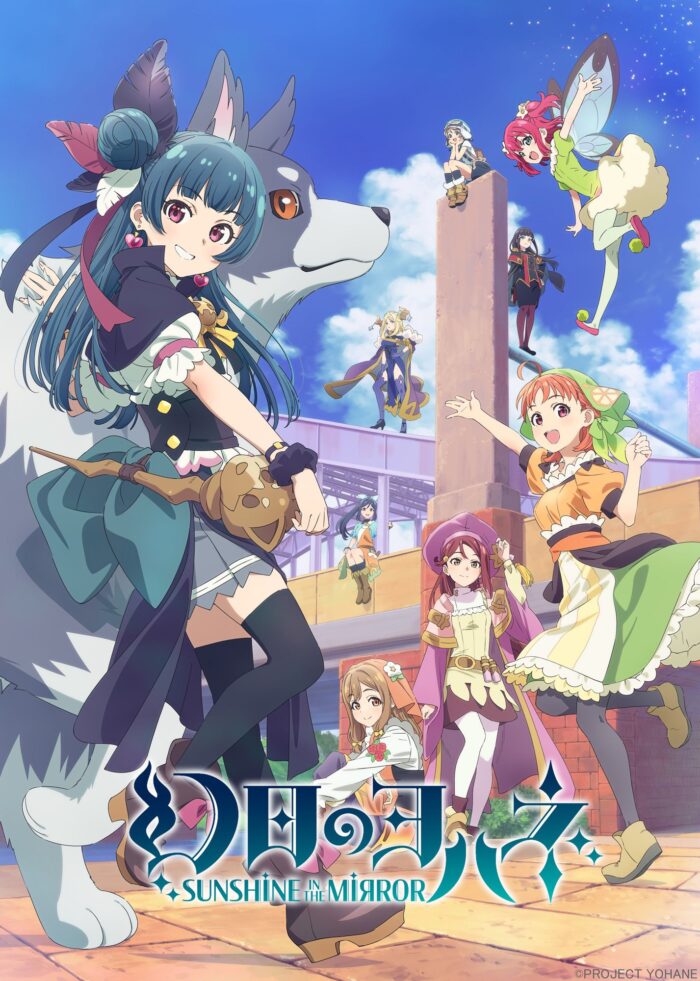 This series can be streamed on Crunchyroll (Worldwide, excluding Asia).
This Anime series premiered on ABEMA TV earlier by a week since June 25, 2023, with a Japan TV broadcast on July 2, 2023.
Series Info | Episode Reviews Archive | Streaming Guide