Liella!'s Definition in Live Stage
This blog post may contain minimal spoilers. Please read this only if you had seen this Episode.
Inori-D Station strives to give spoiler-free Episode Reviews and Impressions in this post.
Overview (Story)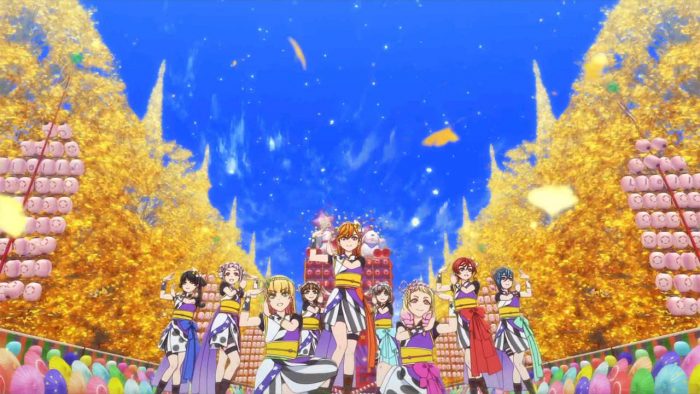 LoveLive! Competition is coming near, and it would be just the same as in the previous year. Except the fact that it has more School Idol groups to join than in the previous year.
Now, their school is having an open campus event, where visitors coming from various schools are visiting their school. It seems that the Team Liella! should focus on their own selves, especially when the next LoveLive! Event is coming near. And they should thought of something that would define themselves as a School Idol group! It doesn't matter if it is a song or a venue of their live show — something that could really define themselves as Liella!, themselves! And then, the girls in the student council are there, discussing about on Team Liella!'s live stage.
Review
Episode Review and Impression! Let's find out on what's going on with the characters and the story!
Basically, the trio girls (as parallel to the respective µ's and Aqours Anime Series) have made their appearance here, especially in the previous season. And did I mention that they were available as "Support Characters" that can be used to level up the Skill Levels of your URs in LLSIF? Definitely, they are the girls in this series.
Seemingly, for the four lower first years, they are gaining more of the spotlight here. Especially on Natsumoney (Natsumi) who is gaining some attention here, such as making some "flop" plans that would end her up being handchopped to her head for being such idiotic. And Takoyaki with a drink? That's unusual. But I think some other people in Japan had done that, in which I don't have any idea at all.
Kanon is just being hard-nosed here, since from being a glossophobic girl, and she finally became a brave and determined girl. That's right, and her character somehow changed and shifted here. Generally, she is just an "evolved" form version from Kinako, who is still a ditzy and gentle girl from scratch. But I can really tell that Kinako is somehow improving in this series, too.
Story is just telling us that there are things or places (or even objects) that would really define and represent of who really we are. In fact, Team Liella! just need some things or places in which they could really define themselves as School Idols. So then, it is just like supplying some "meta" tags or "properties" to a document or file, in order to help us to identify further on the characteristics of that certain file or document. It is a matter of fact that Liella! should just need to explore and make adventures around, just in order to find their true selves. Not only that, it is because in order for them to win, they should really find out their true reason on why they wanted to win LoveLive! and such. Definitely, it is just more than achieving dreams here.
Their new song, Chance Day, Chance Way!, is somehow 'enka' themed, in terms of their costumes and stage design. Somehow, it has reminded me here of Aqours' My MAI☆TONIGHT MV in Aqours Anime SEASON TWO (LoveLive! Sunshine!!), in terms of their costumes. And then, it has reminded me that their song is really marking that the summer in Japan is already ending (Summer Season is usually marked between July-September). Yep, and I just really need to be familiar with that song, especially when their 3rd Live WE WILL!! Live Tour Series is just getting closer.
And in this Episode, we should make things which would really define us as person. How to do it? Basically, everything that we do (Such as being content creators) really defines us as person ourselves. Such as that, for example, we are good at swimming or any athletic sports. But then, what thing or more do really defines us in becoming good at sports? That definitive word? Of course, it may not be an object or thing, but a word. Something that really defines us as person — An image within us where most people do really know about us. How about an example? School Idols can define themselves and being represented as a "white feather". And for Team Aqours, for me, they are represented as a sea or ocean of dreams. For you, how could you define Liella! as a School Idol today? And those are the things that I have learned when writing this Episode Review and Impression post!
Liella! School Idol Files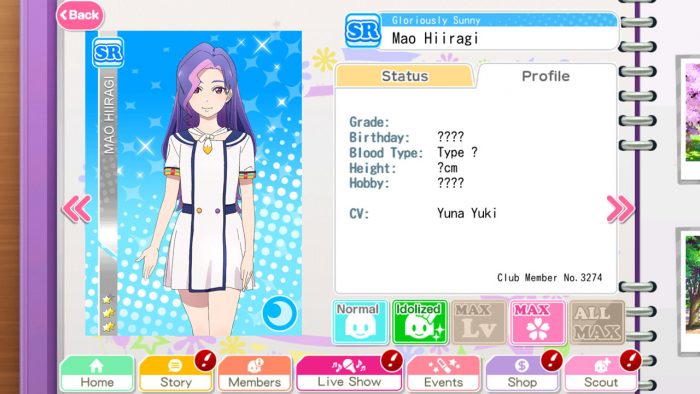 Mao Hiiragi is the other half of the duo-unit rival group of Team Liella!, the Sunny Passion!
"I have been fascinated with their live performance! And that's how I have entered the world of School Idols!" says Kanon.
Mao is really a friend of Yuuna, who is saying that she is always treated as a "relative", rather than a friend. They have formed a group in order to share their thoughts and feelings about their own island, where their dreams and hopes are there. And she is really wanting to have a spectacular live performance on an island, along with her partner Yuuna, where more people must gather in order to see their amazing live show!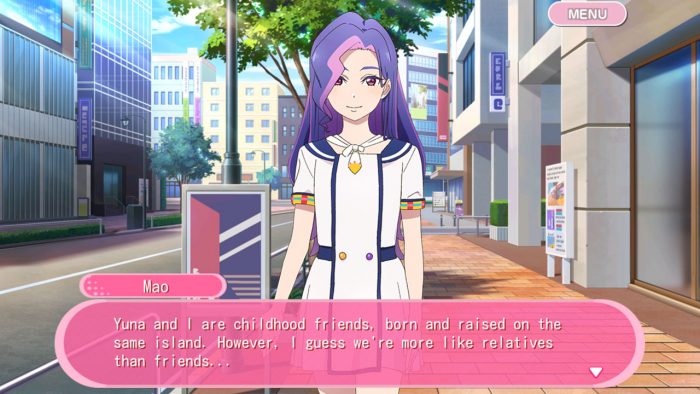 "But no matter what, we will need to surpass our own seniors, and our rivals! And we must aim for the win!" says Mei.
"But then, they have won once in the LoveLive! Finals…" said Kanon. "Can we beat them?"
Be sure to catch up the next Episode!
Series Info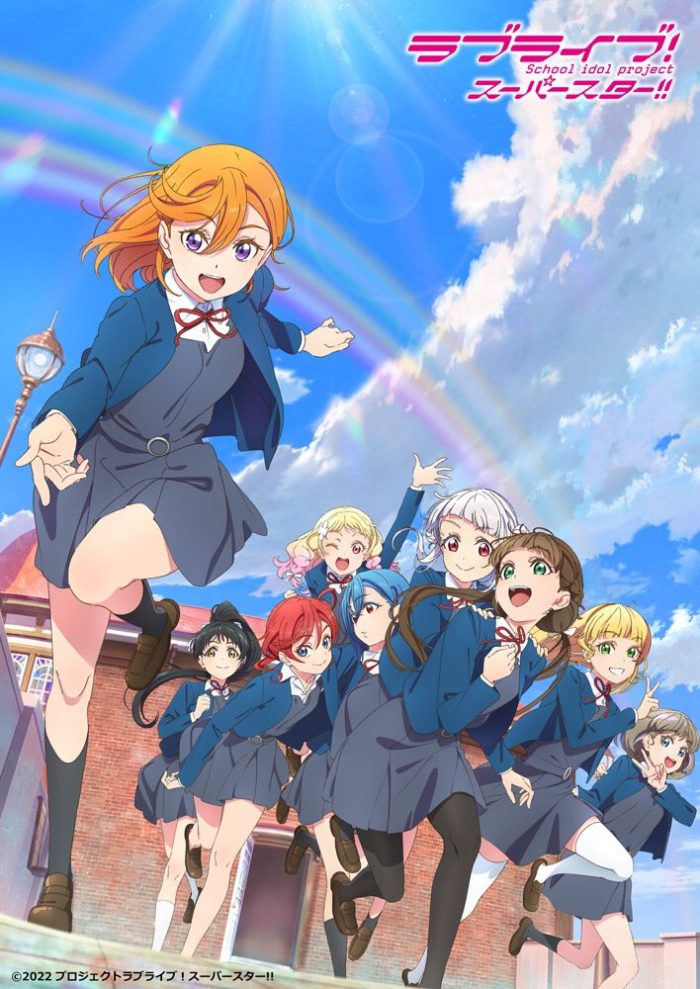 This second season of LoveLive! Superstar!! has been aired on NHK E-TV since July 17, 2022, which continues directly from the last Episode from the previous season last July 2021.
For more info, see this page.