You Alone We Want To Believe
This blog post may contain minimal spoilers. Please read this only if you had seen this Episode.
Inori-D Station strives to give spoiler-free Episode Reviews and Impressions in this post.
Overview (Story)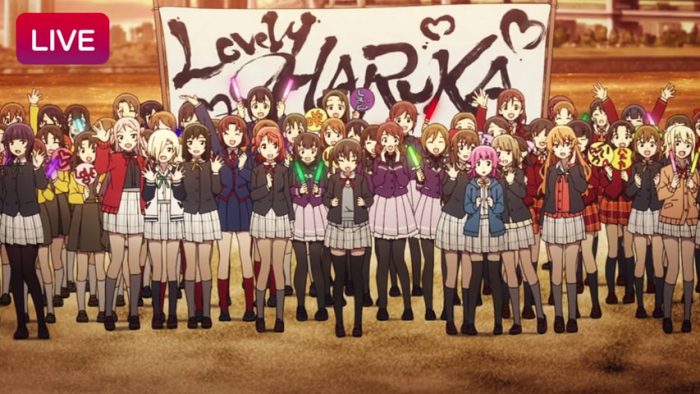 While the girls in the Nijigasaki High School Idol Club has planned everything for their upcoming First Live at the end of the year, Haruka Konoe, Kanata's sister, is also preparing and training hard for her upcoming LoveLive! Event National Qualifiers with her current group. It seems that Haruka is thinking of her own future with her group, and she is worried every time. At the time of their national qualifiers, Kanata has already planned on how they could cheer Haruka and the other School Idol Groups coming from various schools — telling them to do their best in their competition!
Meanwhile, Ayumu has received a mail coming from a fan in London, telling her that it wanted to see her soon. As Ayumu plans to go to London to study, Yu wanted also to go after Ayumu — she wanted to join a music competition!
And so, the girls are now heading to their final step in making their first live performance, a path to their unforeseen future, a reality!
Review
And so, please do read this Episode Review and Impression of mine!
Let's talk about the characters, especially Haruka Konoe, Kanata's sister! From just being a shy, yet klutzy girl, Haruka finally shifts to being hard-nosed. Especially, when there is a tough competition incoming, Haruka was just thinking nothing, but to get focused in her self and with her group. So then, this is where I could finally see Haruka's true character from now on, since her unwavering passion is just keeping her to keep going, no matter what. And to tell you this as an info, in the LLSIF rhythm game, I am one of the fans who actually "voted" Haruka to be featured as one of the UR members that can be scouted on an Honor Scouting banner! And then, I am beginning to like Haruka even more than her big sister counterpart, Kanata. I just remembered the part when I just used her as one of the "guest characters" in my ongoing "Story Episodes" in my own segment in this web blog of mine — Kanata is already sleeping while hugging Haruka as her pillow while standing! Overall, Haruka Konoe almost took the spotlight of the Nijigasaki Girls!
For the story, this is going to be at least two parts. But then, only one part shall be given emphasis here in this Episode Review and Impression.
The first part is that Ayumu and Yu are finally destined to take their own paths — as a School Idol and a Supporter. Ayumu can be gentle as a rabbit, but sometimes, she can be lost and may be hurt somewhere if she wasn't cared properly. That's why, I really like the fact that Ayumu can be symbolized as a "rabbit" with lace ribbons, because the ribbons are worn at the neck — which symbolizes gift and nurture. And Ayumu is like a rabbit that can be nurtured, and can be trained with "love" and "protection". And going back to the story, Yu just made her decision, and she simply follows on where Ayumu should really go now. In fact that the last sentences are just descriptive with no context, the rest are just for you to find out by watching this Episode. It is just like the rabbit follows its owner or master; the owner now follows the rabbit on where is it going now.
The second part of the story is about on how girls can become both a "School Idol" and a "Supporter". Definitely, if you could remember the Episode Review Title on Episode 1, also in this Second Season, this is actually the answer. "You are a School Idol and… A Supporter," that is! You can read more of it by going to the Nijigaku Throwback at the end of this review and impression post!
I have learned that no matter who we are (whether rivals or friends), we can still help out each other, so as long as we are facing our one common dreams! And then, sometimes we have to follow our own dreams. If we have friends who are also aftering for your same dreams and hopes, then you shall do everything to achieve them! Remember that there are people around who can able to cheer on us, whenever the trouble rises. It is because, we people alone are being believed by these group of people! And to singularize the sentence, "You Alone We Want to Believe."
Nijigaku Throwback!
Time for the Nijigaku Throwback! We are almost nearing to the finale! Let's have this screenshot for this Episode, below!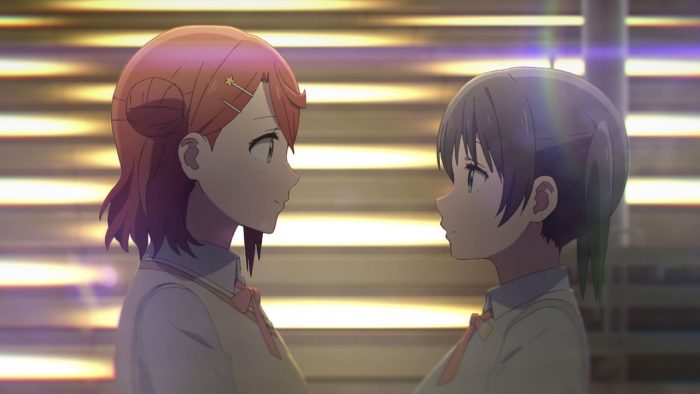 ---
For every School Idols, there would be always people who were acting as "supporters" for them. What if that girl that you have been following is both a School Idol and a Supporter at the same time? So then, we should be realizing that every School Idols got a right to help everyone or each other, whether friends or rivals.
Girls can be both a School Idol and a Supporter. It is because they are both helping out each other because they have "one common" dreams to follow and to fulfill. They become School Idols not only for just themselves. But they become one because of their friends and family who were just around them, giving them hopes and dreams to become the greatest idols standing in the stage.
Sometimes, a fellow School Idol, whether friends or rivals, must really know on who really they are, why they become one, and what are their objectives in winning something important to them. Generally, when you got a dream, you do really have your objective or purpose on why do you really wanted to make them come true.
Series Info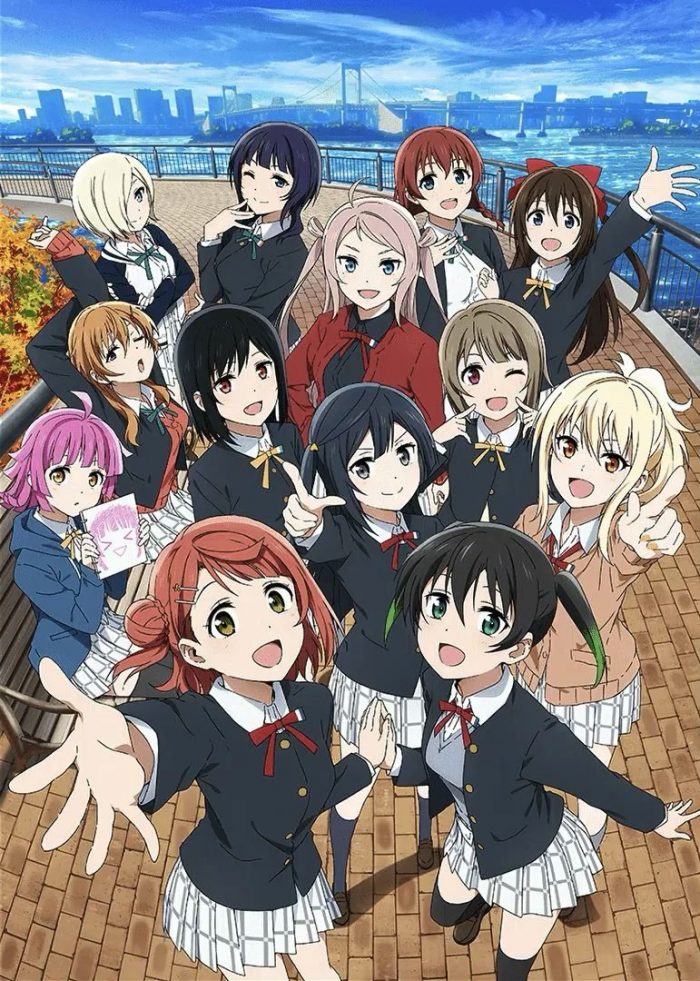 LoveLive! Nijigasaki High School Idol Club SEASON TWO has been started airing and streaming in Japan and overseas since April 2, 2022. Available in some streaming platforms (Bilibili, Crunchyroll, and on its LoveLive! Series Official YouTube channel).
For more info, see this page.