Overcoming Odds
This blog post may contain minimal spoilers. Please read this only if you had seen this Episode.
EPISODE OVERVIEW
Kanon's group, Liella!, has completed their first challenge, and they were advancing to the next round in the LoveLive! competition.
The school has received invitation and the school headmistress wants these five girls to attend and perform on an elementary school in Aoyama. That school used to be Kanon and Chisato's school, at the time when they were young.
While their next LoveLive! challenge is to perform a solo song, the girls, other than Kanon, are planning something to make Kanon their next center.
Chisato tries to cheer up Kanon to overcome her fears in performing alone in the stage. One time, Kanon remembers her past, and she saw her own younger self. What made her to perform and sing alone a song in the stage? Can she do it, or it shall be the same fate from her past?
EPISODE REVIEW
Are we heading into this series end? Or otherwise, are we heading into the penultimate of the first season? Yeah, time really flies fast. According to some sources, Episode 11 is the penultimate one, indeed!
In this penultimate Episode, there are funny things that happened, as well as some serious, yet close to crying scenes that occurred.
One thing about Ren is that she doesn't know much about Internet and technology. Whenever she saw something interesting and eye-catchy, she is having some second thoughts, and she begins to become nervous and embarrassed. Also, she represents some people who were always being 'baited' by some obscene and misleading information.
Somehow, we were being teleported back in the previous Episode 1, where Kanon remembers the portion of her own childhood past. So then, we can able to see them clearly in this Episode.
Since Kanon and Chisato were classmates in the same school when they were kids, Chisato has thought of a strategy on how she could let Kanon stand in the stage alone singing without anybody else at her side. She then summons the other three girls and told them about Kanon's childhood past.
At the Episode 6, in the childhood past times, Kanon helps Chisato when she saw her being bullied by the other kids around. Also, she helped her when she got tripped as she runs.
At the Episode 11, this time around, it shows that it's really Chisato's turn to help Kanon in making her brave in singing alone on the stage at the front of people.
So then, we can finally see Kanon's child form for the last time. This time, she is confronting her own child self (past).
Basically, this penultimate Episode shows about on how to overcome your own odds that were from the past. We all know that we can't rewrite our own past, because it has already happened. The only thing we can do, in order to change our future, is that we need to try harder in the present time. We can only rewrite our present time. And that is, in order to change our outcome of the future!
So then, we are fast-approaching towards the finale. What shall happen next this time around? And also, we can expect some new song of theirs to appear on the next Episode, and I shall be looking forward into that! What's that new song could be? They shall be answered in the next Episode Review of this series. TO BE CONCLUDED.
LOVELIVE! FEATURE CORNER
Basically, this shall be my last feature of this Episode! Remember to read this one before closing your web browser!
Liella! Songs on the B-Sides of LLSIF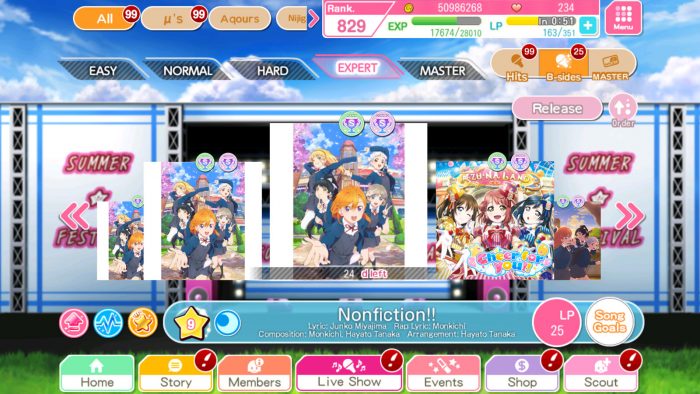 Part of their TV Anime campaign is the availability of these songs on the B-Sides of your LoveLive! SIF rhythm game! Remember to clear these songs on EXPERT difficulty to get at least 1 Love Gem per song, plus 1 more when you landed a Full Combo finish!
These songs shall disappear from your B-Sides at the end of October 2021. Be sure to play them if you got time!
And thank you for tuning in for the LoveLive! Feature Corner today! See you, someday!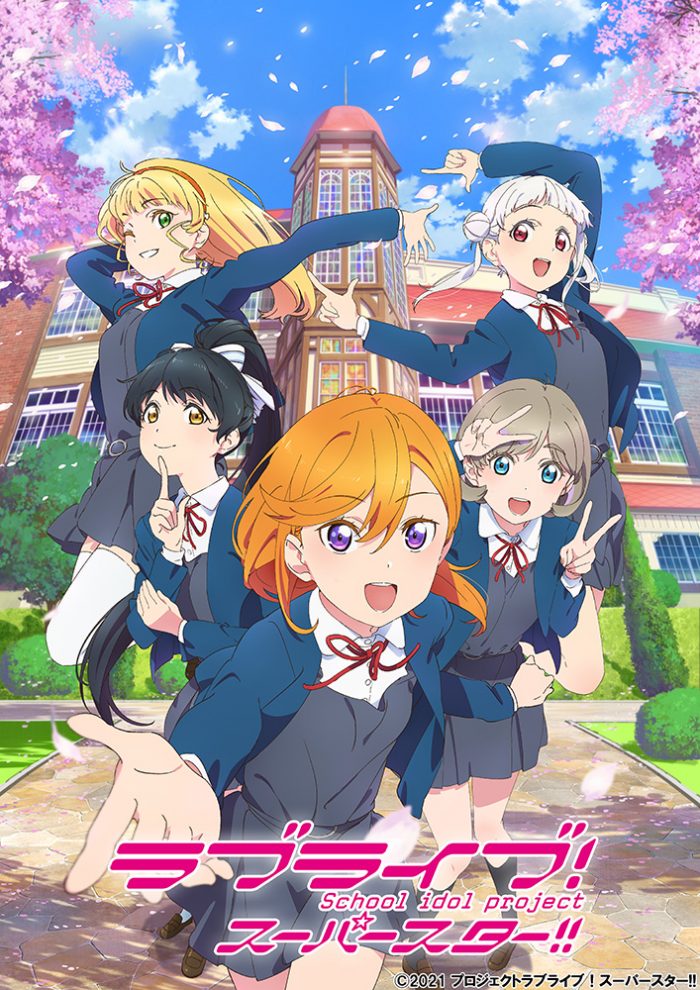 LoveLive! Superstar!! (2021) is a Japanese TV Anime series that aired since July 11, 2021 in Japanese TV networks. It is the fourth entry to the ongoing LoveLive! Series, which came out since year 2010.
Yuigaoka Girls' High School is a new school located between the cities of Omotesando, Harajuku, and Aoyama. No other students were enrolled there, even seniors. It is a story about the five girl aspirants who were beginning their steps as School Idols.
ABOUT LOVELIVE! SERIES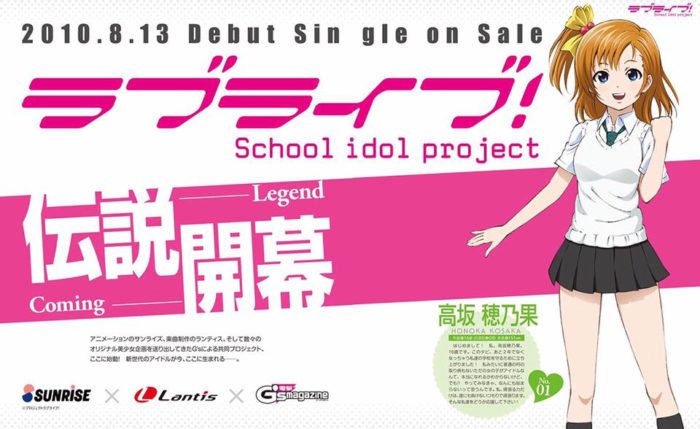 The LoveLive! Series is a Japanese Anime multimedia project. This was produced by the collaborating companies, the Japanese Anime music label Lantis, animation studio Sunrise, and Dengeki G's Magazine, a magazine by ASCII Media Works (KADOKAWA Group label).
This project began somewhere in 2010 and it starts as a multimedia project, where it introduces female high school characters who were grouped and formed a band together. This project was dubbed as the 'School Idol Project'. The girls will produce music and singles, as well as making a full music animation video out of that music.
©2021 PROJECT Lovelive! Superstar!!