At the Mission's End
This blog post may contain minimal spoilers. Please read this only if you had seen this Episode.
EPISODE OVERVIEW
After Gridknight and the Dynazenon Crew have defeated the last Kaiju that they have fought, no more Kaijus are appearing everywhere. And the Kaiju Eugenicists have totally lost the battle.
With no more Kaijus are appearing in the succeeding days, it seems that the crew are almost returning back to their normal lives. But then, Gauma is slowly dying and his body is beginning to rot away. And Knight and The Second are planning to leave the human world soon.
At a peaceful night in the fields, Sizumu suddenly shows up at Yomogi and Yume. He then makes his vicious attack at them, only to be defended by Gauma who instead took Sizumu's attack. Sizumu finally reveals that he is a Kaiju himself, and he starts ravaging the cities again! Another battle occurs, and Knight tries to engage and battle the Kaiju by himself.
EPISODE REVIEW
So then, we are at the penultimate Episode, where things need to be finished in a climatic manner!
Basically, it shows on what would happen to the Dynazenon Crew after they had defeated the main villains. It really shows that they shall go back at their normal lives again, and things shall get boring to them once more. Usually, it was used by some famous Tokusatsu TV Show Series, or other TV Series which feature super heroes.
But then, you thought that it was really the end of story, where things get peaceful again. This one is really different. You thought it was over, until you realized that something's going strange. Eventually, some 'hidden' villains are just lurking somewhere, waiting for their chance to ambush the heroes.
As usual, penultimate Episodes always end in cliffhanger, so that in order to excite the fans, and to achieve in the top standings in the trends! Remember that most TV shows and Anime shows use this storyline technique — It's a strategy!
As Gauma once said, "We need to fight altogether. Without everyone, we cannot win!"
SCREENSHOTS (SLIDE OR SWIPE TO VIEW THEM)
The Kaiju Eugenicists were totally defeated after the last battle.

Koyomi wrote on his resume: He is a Dyna Striker pilot.

Gauma is slowly dying.

Chise doesn't want to go back to school.

The battered Juuga.

At least, he needs some haircut!

"Mujina, what are you doing here?!"

Be sure to thank him properly, Knight!

Eavesdropping on Yomogi and Yume.

Onija becomes a criminal by surrendering to the authorities!

One of the Kaiju Eugenicists is actually a Kaiju.

"Wait for me here."

The Showdown!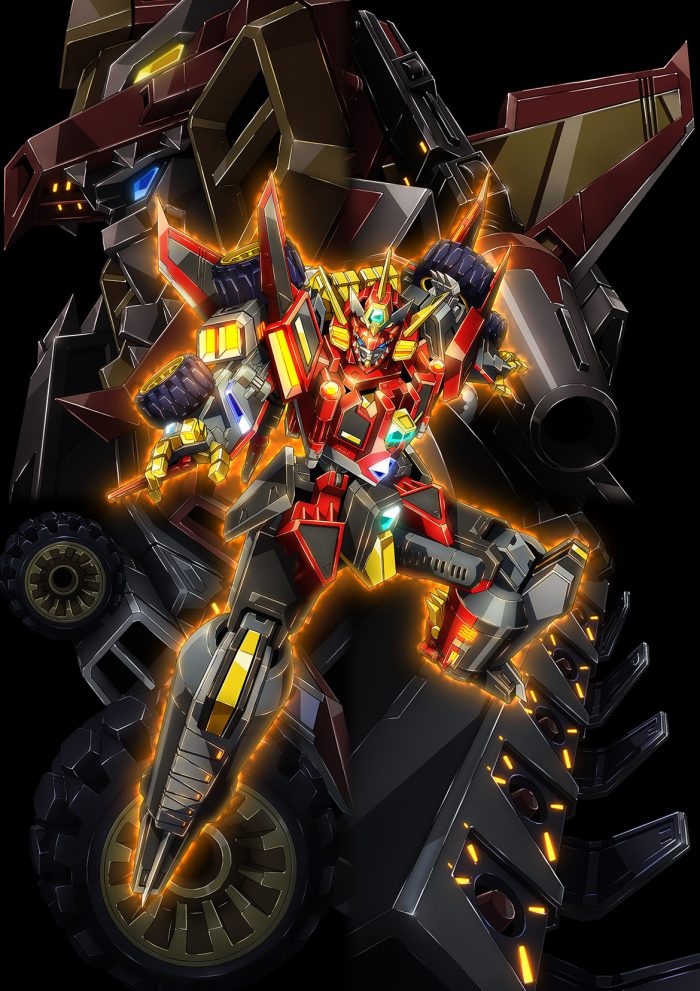 SSSS.DYNAZENON is the second installment of the SSSS Project, known as the Gridman Universe Series by Tsuburaya Productions, and some other collaborative companies like TRIGGER, an animation studio. It is loosely based from Tsuburaya Production's GRIDMAN The Hyper Agent since year 1993, and the second series after SSSS.GRIDMAN.
The first Episode was aired in Japan TV networks and some on-demand streaming sites since April 2, 2021.
Images: ©円谷プロ ©2021 TRIGGER・雨宮哲/「DYNAZENON」製作委員会