No resting, even on Summer!
This blog post may contain minimal spoilers. Please read this only if you had seen this Episode.
EPISODE OVERVIEW
The crew are stressing out in their problems, especially on Koyomi who is having problems in his love life. Chise invited everyone for a public pool party. Sizumu is also invited, while Gauma is plotting something against him. As for the Kaiju that melts anything on its path, the Dynazenon crew have their pool party ruined. Will they able to beat the Kaiju in order to resume their pool party?
EPISODE REVIEW
So then, every Anime has what we call the 'fan service' Episode. Fan service episode means that there are lots of brazen scenes in which it can make you arouse a bit, especially on episodes which feature swimming on beaches or pools. But for this Anime, this one is just minimal to none. They aren't skimpy and revealing enough for viewers to be aroused with. Just for the rules of mecha-genre Anime, it is going to be all-mecha action, and no Ecchi galore!
The screentime was almost wasted on one scene frame where Yume is eating churros snack by herself (That whole frame almost lasted for at least 20 seconds!).
Last time previously, they did the Dyna Soldier Wing combination. Right then, in this Episode, they did the Dyna Soldier Striker combination!
And the Kaiju that they had fought is a hybrid defense and offense type. It attacks when it is tipped upside down, and it can melt anything on its way if otherwise positioned in an upright manner (defense type).
The ending part of the Episode (before ending song) should have continued the last part of the dialogue, if only the churros-eating frame isn't a pain in the butt, lol
SCREENSHOTS IN THIS EPISODE (SLIDE TO VIEW THEM)
Looking at the trash.

Big head is asking something ahead.

Having trouble with love life.

Lost with love life.

Public pool party on a summer!

What's up with Gauma's face?

A churros-eating scene (See Episode Review part).

A last video of Yume's sister.

A Kaiju attacks when tipped upside down!

Burn in flames, you slimy piece of Kaiju!

Combination!

Gauma is drowned.

At least you got your last pool bath.
SERIES INFO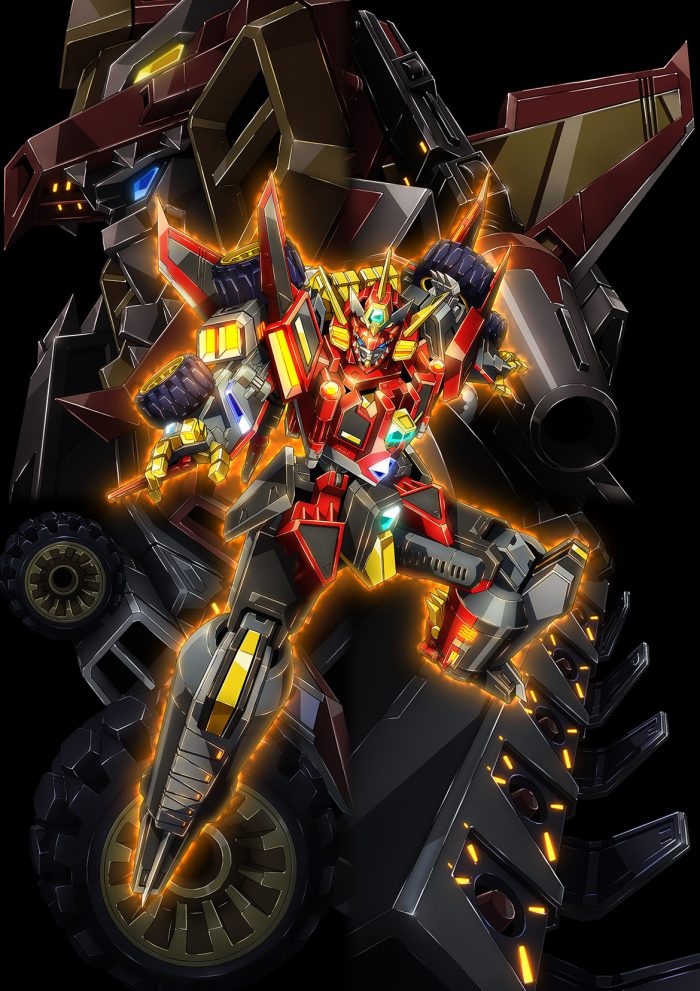 SSSS.DYNAZENON is the second installment of the SSSS Project, known as the Gridman Universe Series by Tsuburaya Productions, and some other collaborative companies like TRIGGER, an animation studio. It is loosely based from Tsuburaya Production's GRIDMAN The Hyper Agent since year 1993, and the second series after SSSS.GRIDMAN.
The first Episode was aired in Japan TV networks and some on-demand streaming sites since April 2, 2021.
Images: ©円谷プロ ©2021 TRIGGER・雨宮哲/「DYNAZENON」製作委員会